These lovely country and western themed fabric purses were created by Linda Hughes as a custom order for one of her customers. Linda used three graphics from my blog in her designs: a saddle, an illustration of horses and a horseshoe from a corset ad.
In the first design, Linda colored the image of the saddle before applying the design to her purse.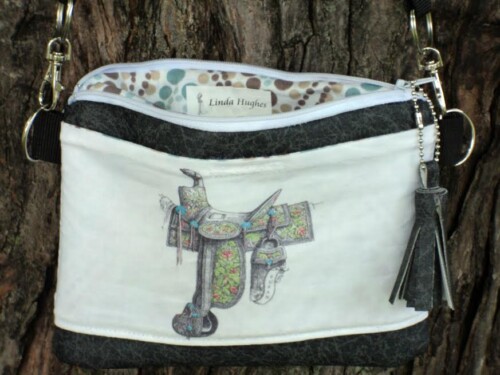 In this second design, Linda combined the image of horses with the horseshoe she extracted from the corset ad.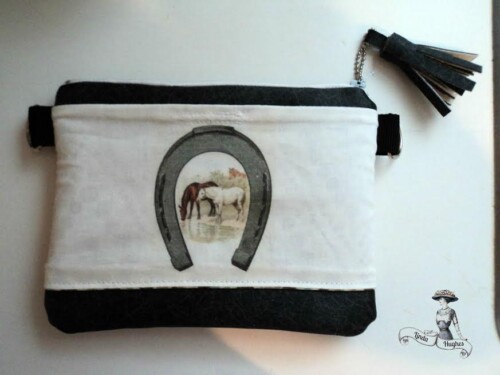 All with beautiful results!
You can see more of Linda's purses and other designs on her site here.