In response to a request I had after posting an illustration of two sparrows a couple weeks ago, here is an illustration of Ruby-Throated Hummingbirds. The image includes two of the hummingbirds perched on tree branches beside their nest. There are two eggs in the nest.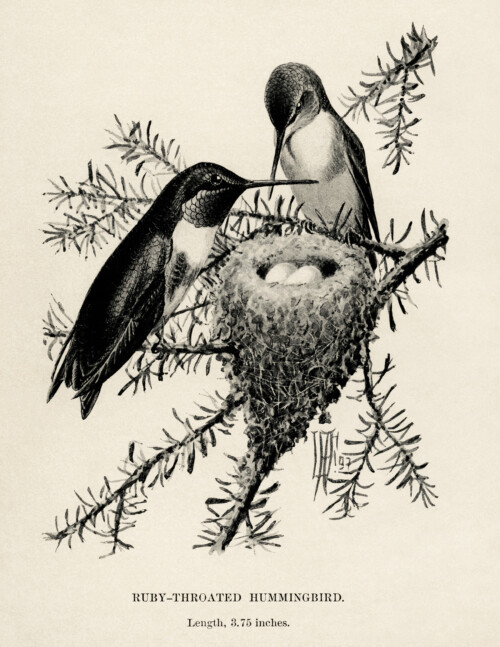 Here is a black and white clip art version.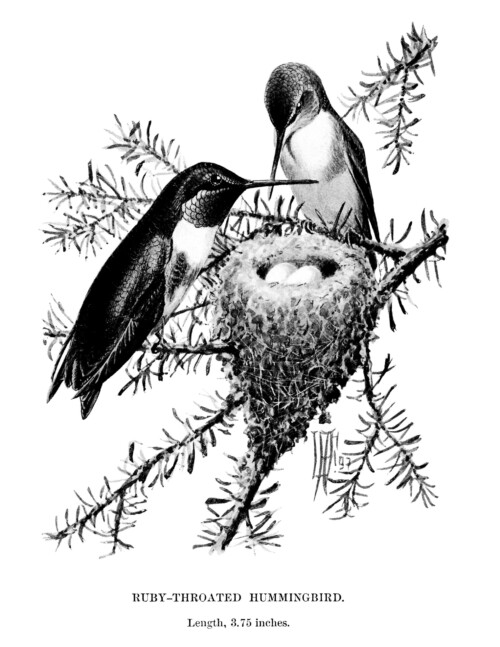 I scanned the original page from Birdcraft by Mabel Osgood Wright, 1897. The artwork is by Louis Agassiz Fuertes.
Click on image to enlarge.