This book page features a vintage illustration of grains. Included on the page is the heading Grains with a small illustration of a field of wheat and a farm in the background. The illustrations of grains on the page include: rye, barley, beardless wheat, corn, millet, oats and rice. The images are on a blue background and framed with double yellow lines.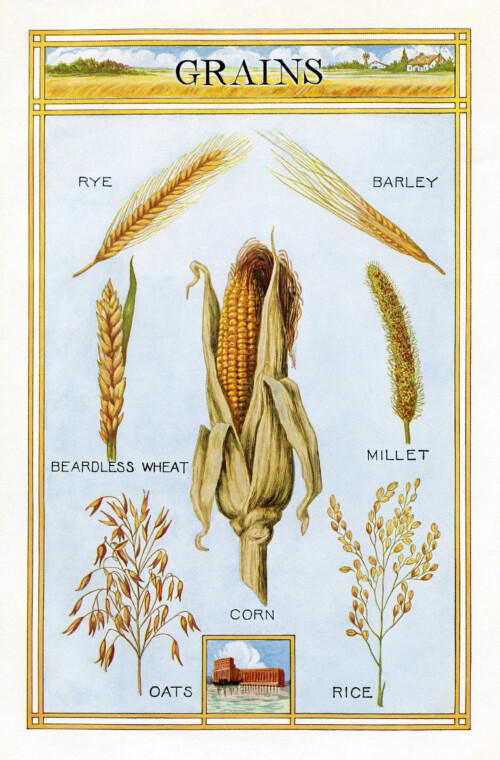 Click on image to enlarge.
I scanned the original vintage illustration of grains book page from an encyclopedia in my collection that was published in the United States in 1922.
New in my Etsy shop is a set of printable dictionary definition cards. There are 72 cards on six pages.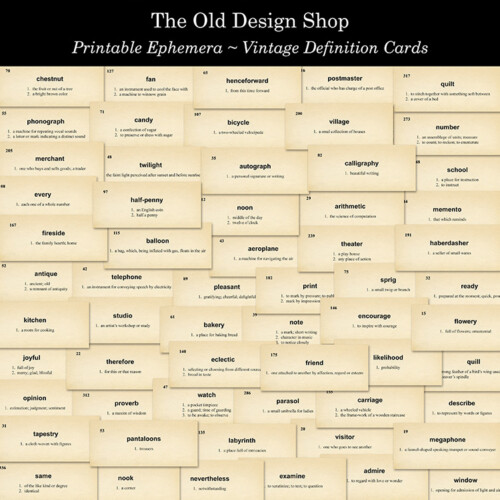 I've also added a set of printable mini calendar cards for the year 2022.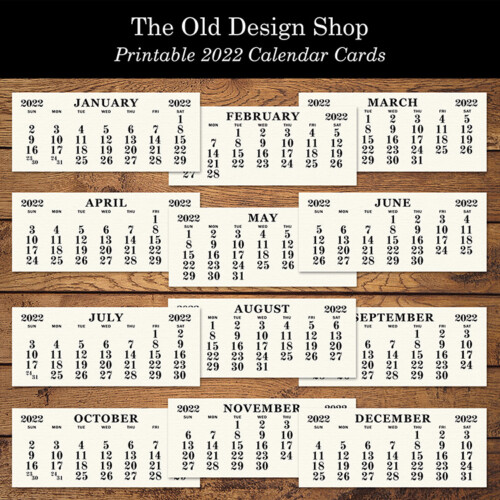 Preview images are linked to my shop.