Occasionally, Johni from Junk Journal Shop hosts a live YouTube sale. I purchased some vintage ephemera pieces and an antique book at one of Johni's recent sales. When I received my package, I was pleasantly surprised to find that Johni had added a few free items. This vintage creamery invoice was one of the free items and I thought I would scan it to share with you. Thank you Johni!

The vintage creamery invoice includes the business name, Aurora Creamery, as the heading. The address, 8318 Aurora Ave is directly below. There are a series of numbers, in groups of five, on the left and right of the page. The wording "Please pay highest amount indicated plus sales tax" is at the bottom, in the center of the invoice.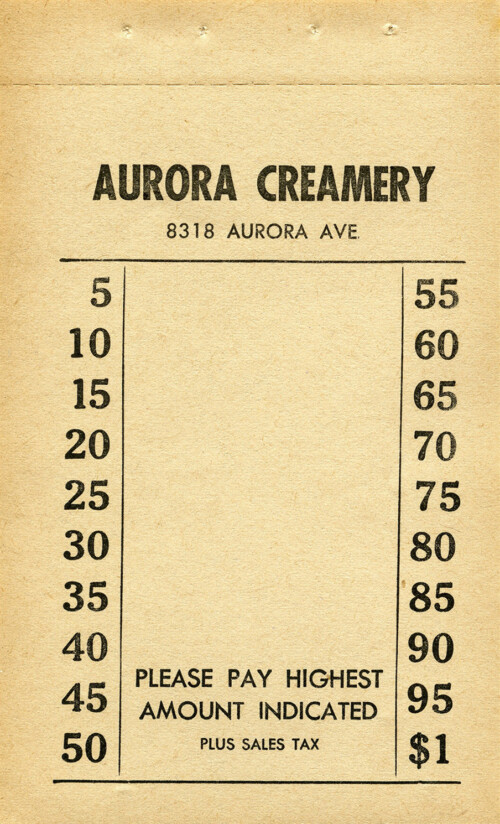 Click on image to enlarge.
New in my Etsy shop is a Grungy Damask Printable Paper Pack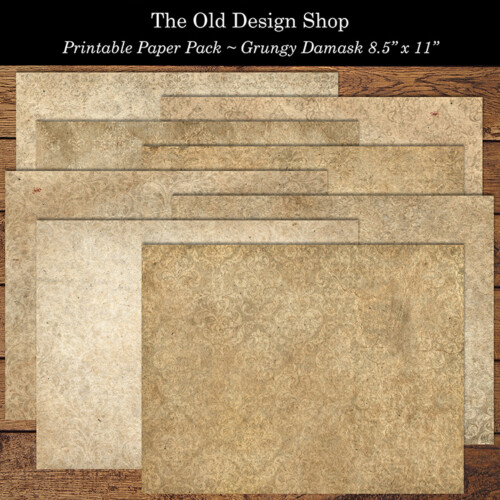 Preview image is linked to my shop.