Here is a printable antique catalog page of horse harnesses. The page features a variety of ten harnesses, ranging in price from $7.65 for a nickel and imitation rubber trimmed Madison Single Strap Single Harness to $18.05 for a genuine rubber Doctors' Heavy Single Harness. Most of the harnesses included on the page fit 900 to 1200 (or 900 to 1250) pound horses; however, the Williams' Harness, Dundee Stock harness was made to fit a 900 to 1300 pound horse.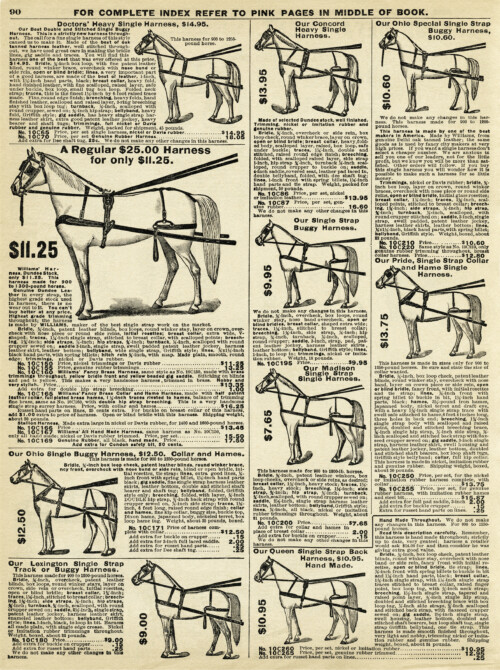 Here is a black and white clip art version of the illustration for the Williams' Harness, Dundee Stock, the largest illustration from the page. I increased the size a little larger than the original scan.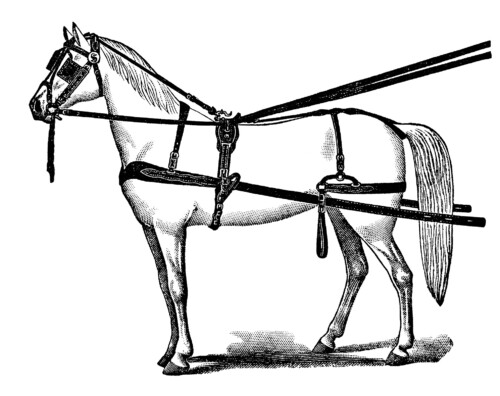 I scanned the original page of harnesses from the 1905 Sears, Roebuck & Co. catalogue.

Click on images to enlarge.