This vintage poetry book page features two short poems and an illustration of a cluster of blue flowers framing a scenic view. A bumblebee is flying toward the flowers. One of the poems on the page is about spring.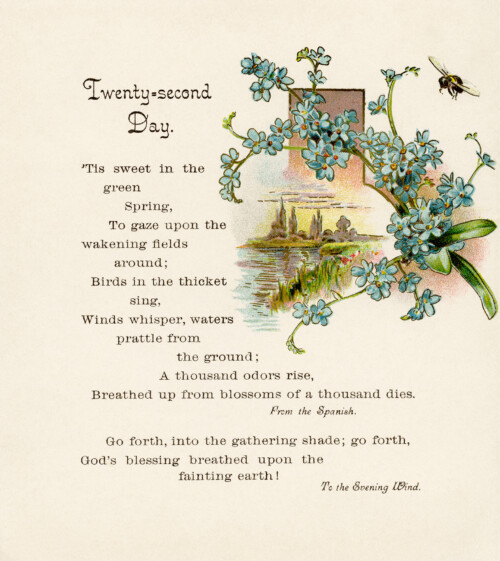 Here is larger, cleaner version of the image from the page.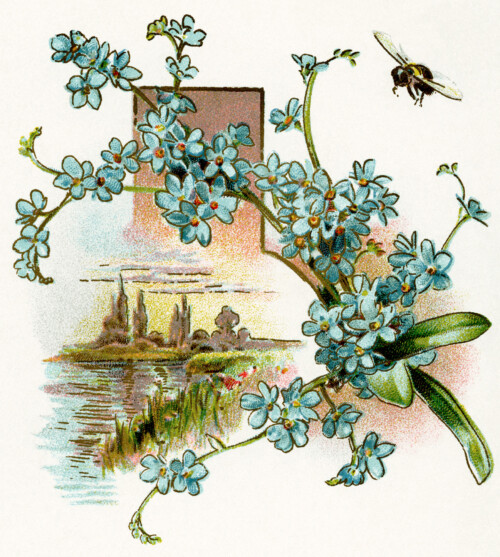 I scanned the original page from a small book of poetry titled Gems from Bryant. The book was published by DeWolfe Fiske & Co. in 1904.