This vintage illustration features an adorable European Wren perched on the side of its nest that is built on a tree branch.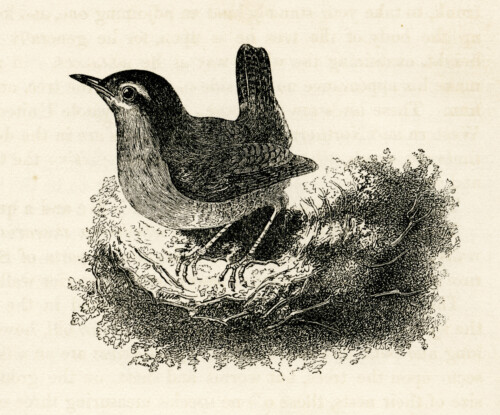 Here is a black and white clip art version of the bird.

I scanned the original image from a book in my collection titled The Animal Kingdom Illustrated by S. G. Goodrich. The book was published in 1859. The two volume set of books I own (pictured below) have ragged covers and spines but the pages inside are surprisingly clean for being well over one hundred years old.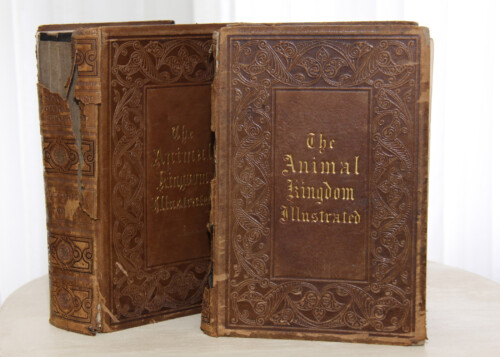 Here is a scan (actual size) of one of the covers of the book.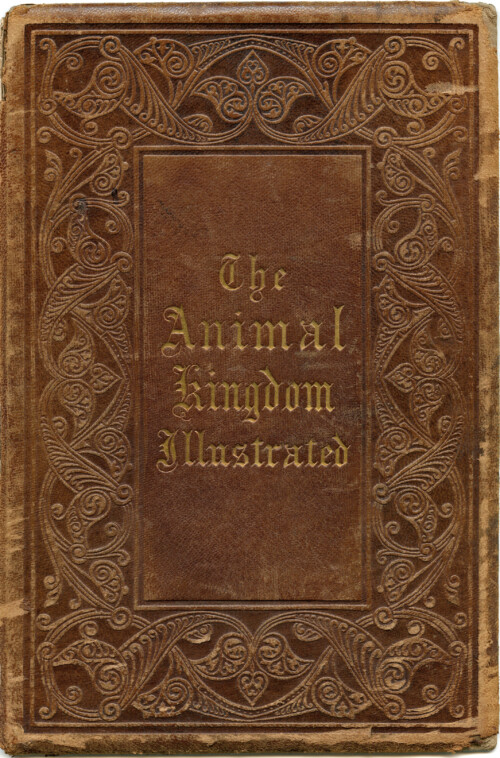 For anyone who might print and use this image for the cover of a handmade art or junk journal, you may be interested to know that the front and back covers of the original books are identical.