This page, from a vintage book of poetry, features a beautiful cluster of red, pink, and yellow flowers and the following poem:
Who is queen of Babyland?
Mother, kind and sweet;
And her love,
Born above,
Guides the little feet.
Baby-land.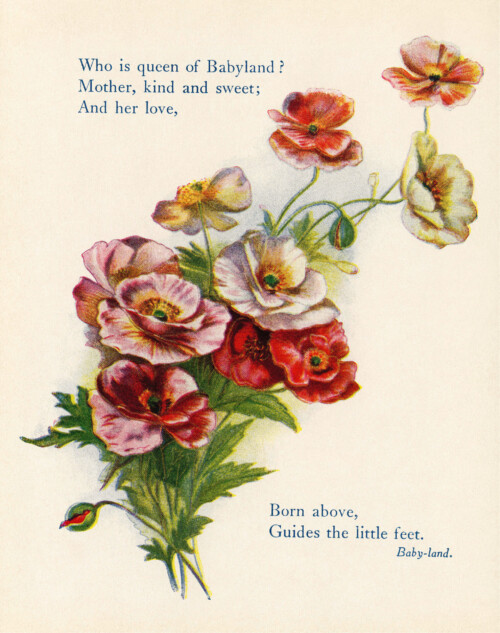 Here is a second version of the page with the wording removed.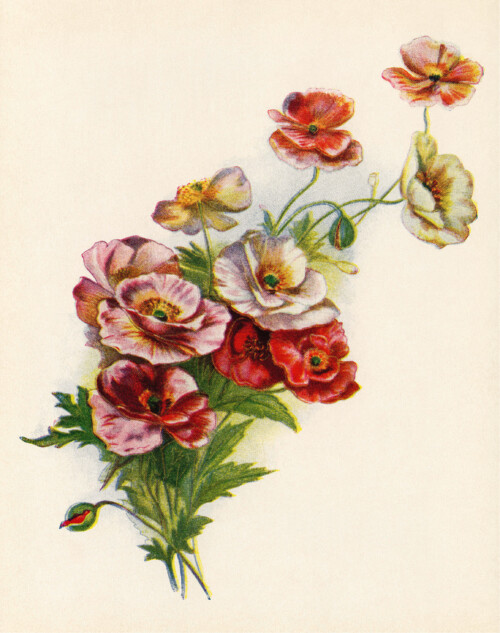 I scanned the original page from a small book of poetry titled Gems from Eugene Field, circa 1910.
Click on images to enlarge.