Here is a beautiful vintage illustration of the Christmas Rose.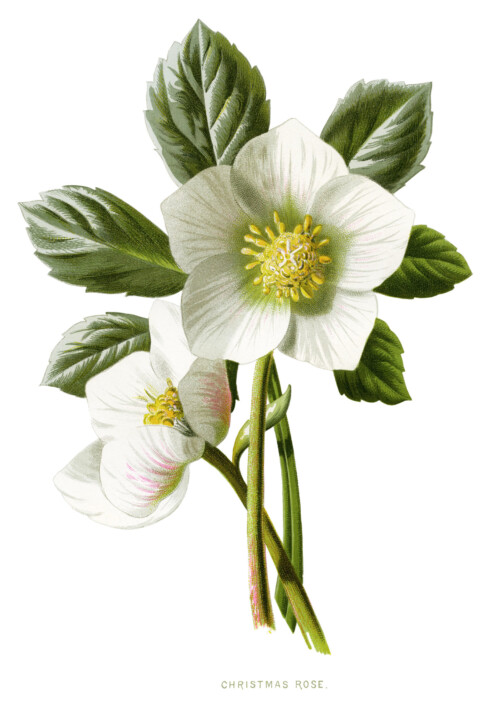 I thought you may also enjoy the following poem titled The Christmas Rose, by an anonymous author, which is included in the book with the description of the flower.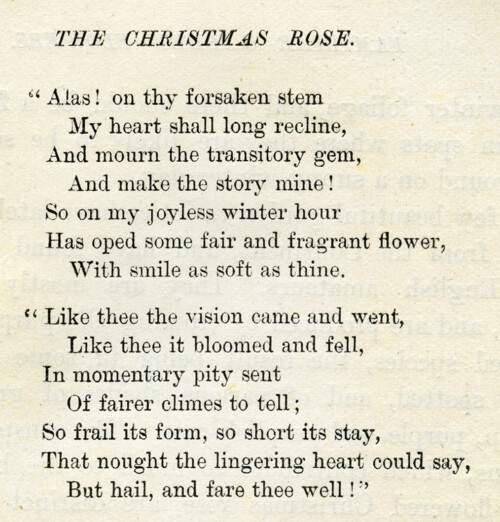 I scanned the original illustration and poem from Familiar Garden Flowers by F. Edward Hulme, circa 1897.
Click on images to enlarge.