This vintage New Year postcard includes an adorable illustration of seven brown birds perched on holly branches. Several sprigs of holly and berries are growing on the branches. The message on the card is:
These messengers are singing thanks,
For your sweet gift to me
They bring, besides, the best of luck.
May glad your
New Year be.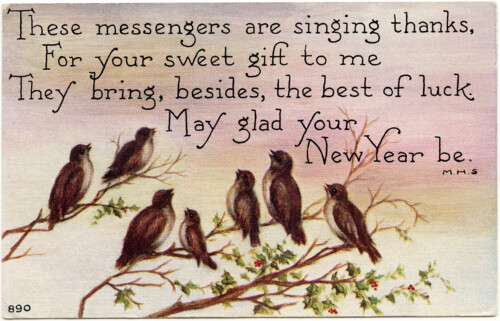 Click on image to enlarge.