Here is a beautiful vintage New Year postcard by John Winsch. It includes Jan 1st in a white oval shape above an illustration of five birds perched on a branch of a tree. Below the birds is the message: A Happy New Year to you. I think the birds on this old postcard are absolutely adorable and with their brown, orange and green coloring, they would be great for fall projects.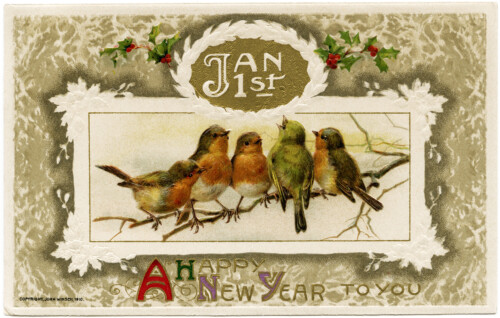 Here is a larger image of the birds separate from the postcard.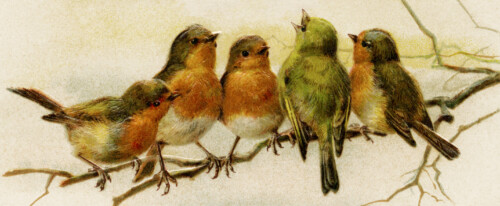 Click on images to enlarge.