This vintage New Year postcard includes an adorable illustration of blue and pink birds perched on a branch. One bird is a music conductor and three birds are lined up on the branch, all singing their little hearts out. A sprig of holly and berries is behind, and supporting, the conductor bird's music book. The message on the card is:
A Happy New Year
As I view the Coming Year
I cannot comprehend ~
One other wish but happiness
To make for you my friend.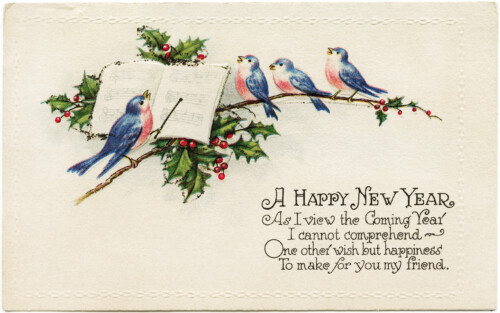 Here is a cleaner version of the birds from the postcard.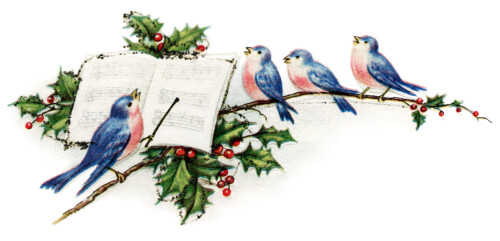 Click on images to enlarge.