This vintage magazine advertisement features a hand bell that was manufactured by the N. N. Hill Brass Co. of East Hampton, Conn. The ad is from the September 6, 1917 issue of Hardware Age magazine.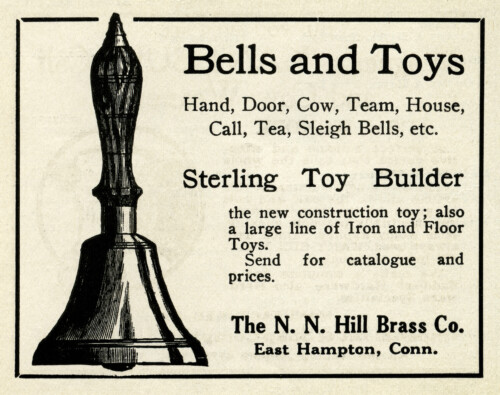 Here is a black and white clip art version of the bell from the ad.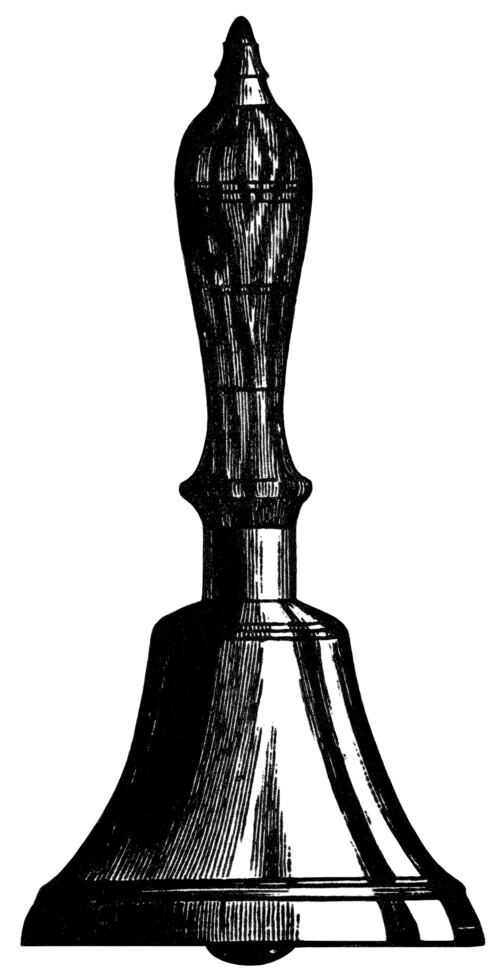 Click on images to enlarge.