"Milk is Food Chocolate is Food. Separately or together they both contain great nutriment." states this vintage magazine advertisement for Runkel's chocolate. The ad also claims that, "In all the food world there is not another instance of a confection so delicious, so universally popular, so satisfying, and so nutritious as chocolate, especially if it is Runkel's Creme de Milk Chocolate."

Here are black and white clip art versions of the chocolate bar and the tin of cocoa from the ad.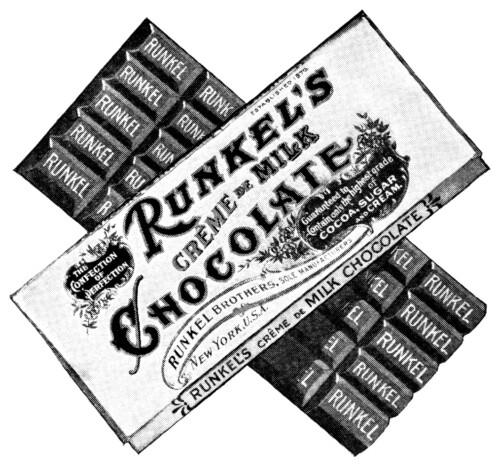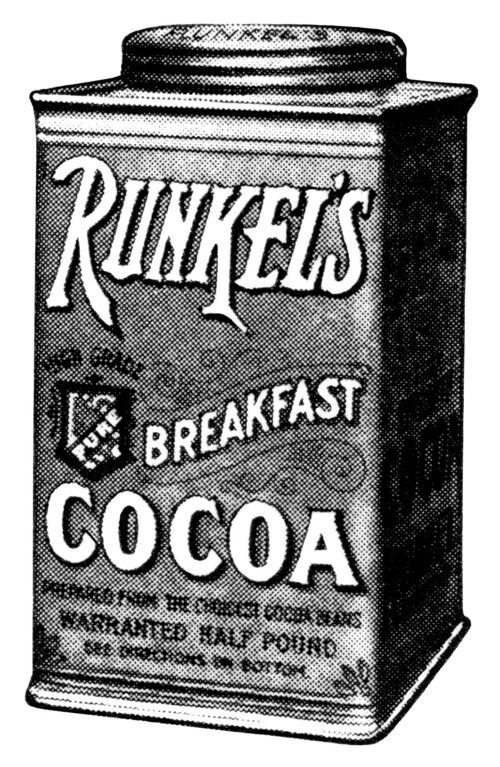 My original scan is from the September 1914 issue of The Ladies' World magazine.
Click on images to enlarge.