This beautiful vintage German Christmas postcard features a country church winter scene. The church sits at the top of a snow-covered hill with mountains in the distant background. It's dusk and both the church and a nearby house have indoor lights on. A snowy pine branch with pine cones and red berries frames the lower right of the postcard.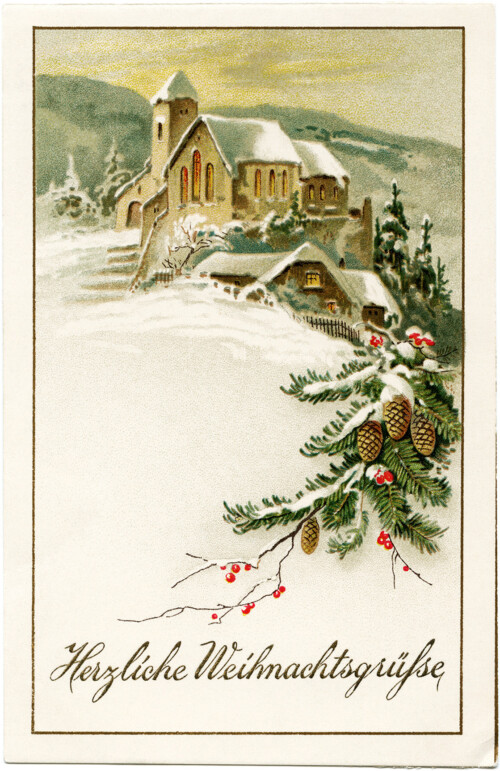 The greeting on the card is: Herzliche Weihnachtsgrufse. I don't know what the greeting translates to in English.
Edited to add: Thank you Becky and Gayle for translating the message. It is "Warm Christmas Greetings".
Click on image to enlarge.