Here are vintage catalogue listings for two styles of baby carriages. Each of the carriages is covered by a ruffled parasol. The ads are from the 1908  Spiegel May Stern Co. Universal Home Furnishers Catalogue.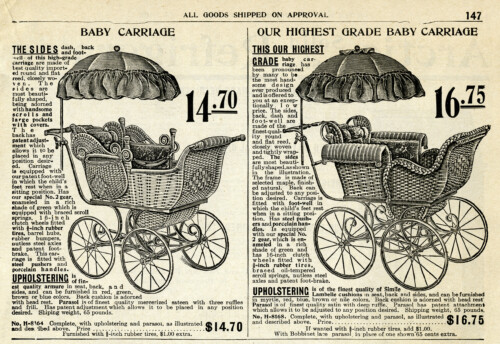 Here are black and white clip art versions of the baby carriages from the ads.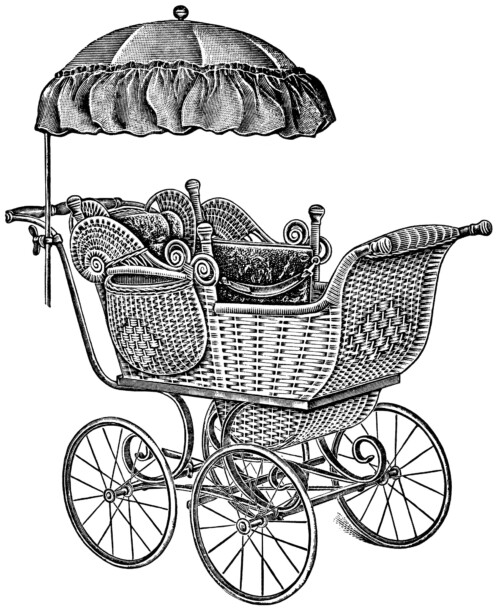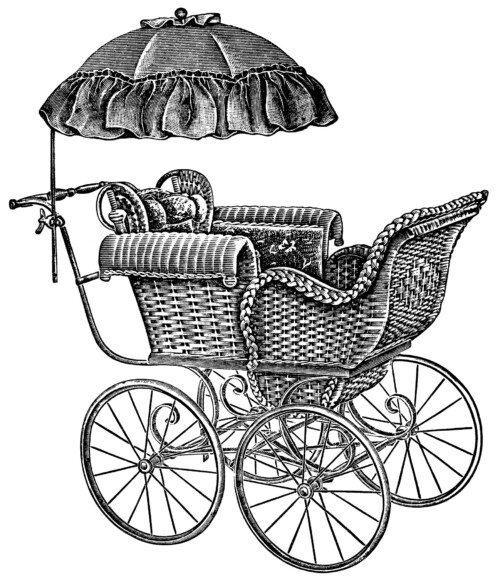 Click on images to enlarge.