Merry Christmas everyone!
This beautiful vintage Christmas postcard features a white dove carrying, in its beak, a pink ribbon that is tied to a calendar page. The calendar page reads, "December 25". The dove is flying over several snow-covered buildings, including houses and a church, in a small country town at dusk. The greeting on the card is A Merry Christmas To You.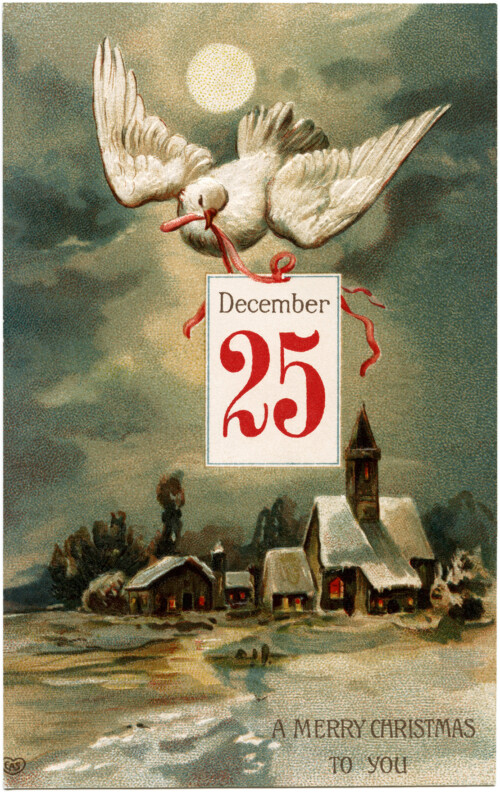 Click on image to enlarge.