This vintage image shows the latest fashionable clothing styles for bicycle riding in 1895. The picture includes fashions for Victorian men, women and children. It appears the group gathered together is having a great time with their bicycles and in their bicycle outfits. The page is from the April 1895 issue of The Delineator magazine.
Here is a black and white clip art version of the image.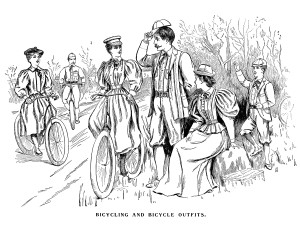 Click on images to enlarge.