This fun magazine advertisement, from the April 7, 1895 issue of Le Petit Echo de la Mode, depicts a young lady dressed in an outfit designed for riding a bicycle. Although not a smooth translation, the following paragraph is an online conversion and will give you a general idea (if you do not speak or read French) of the description of the outfit that appears at the bottom of the ad.
Costume bicyclist corduroy gray ash. Baggy trousers, pleated skirt all buttoned in the middle. Sleeveless blouse in white flannel tucked into the skirt in a leather belt or smothered and surmounted by a straight neck. Curb very short little behind, forming the tip front and trimmed buttons, lapel collar double white flannel and adorned with stings. Wide sleeve top, fedora ash gray felt ribbon adorns. Materials 6m 50 velvet wool, white flannel 1m 50.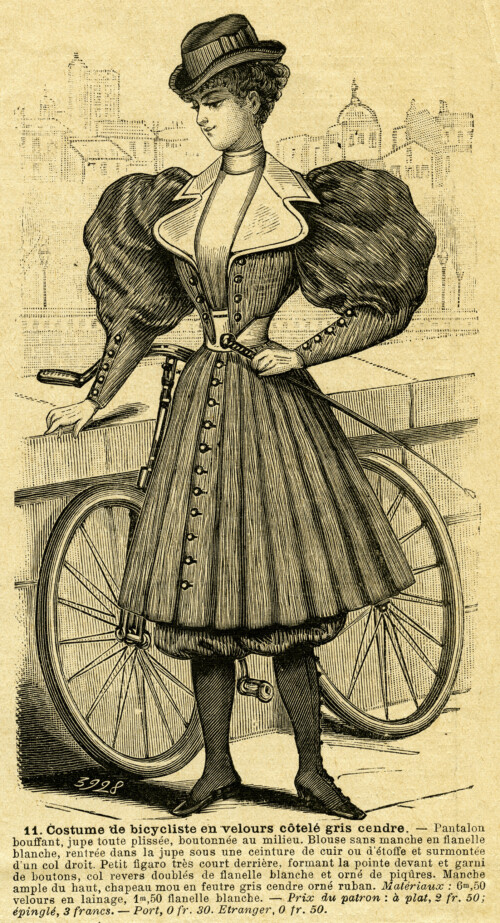 Here is a black and white version of the image from the ad.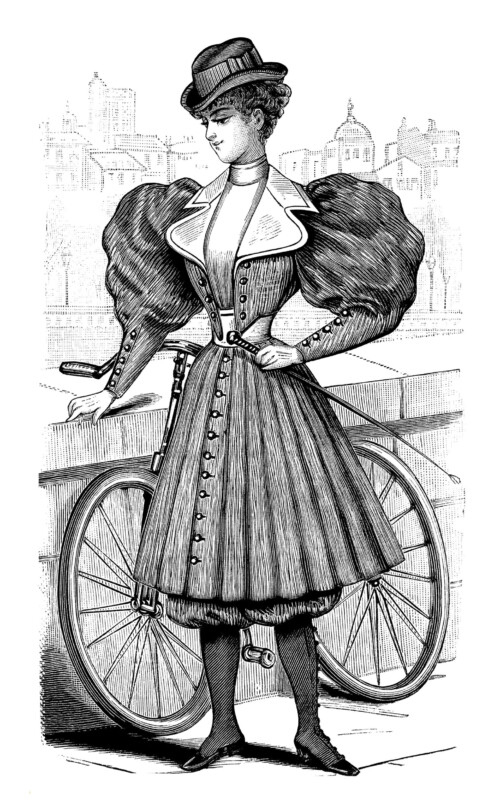 Click on images to enlarge.