This page of vintage fashionable bicycle outfits is from the April 1894 issue of The Delineator magazine. Here is the aged page for those that prefer this look or would like to do your own edits.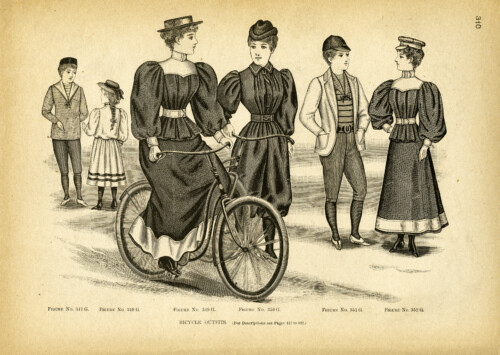 Plus the black and white clipart I've created from the page.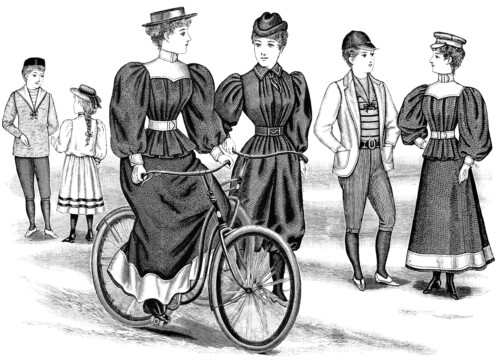 I imagine those ladies would have had their dresses caught in the spokes of their bicycles many times!
Click on images to enlarge.