The front of this Victorian advertising card for Lautz Soaps features a boy about to ride his bicycle. The handlebars of the bike sit almost as high as the boy is tall. The writing on the bottom of the front of the card is: Use Lautz Bros. & Co's Soaps, Best in the Market.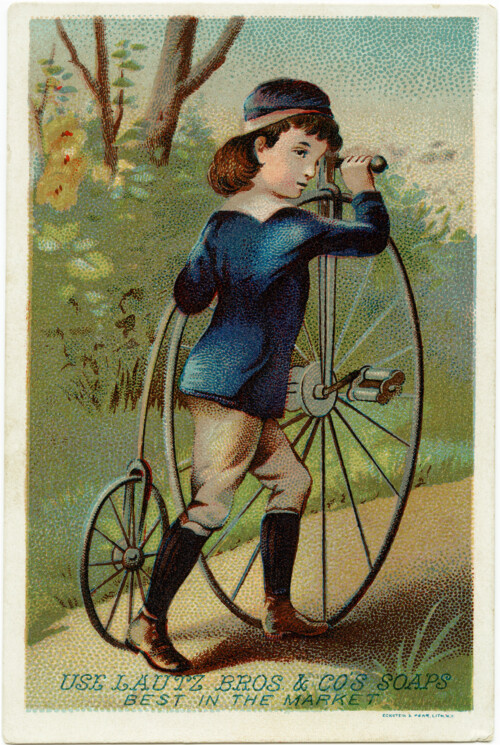 I love the design and the aged, stained, shabby back of this trading card. The advertising encourages use of Lautz Bros. & Co's pure and healthy soaps because they are the best in the market.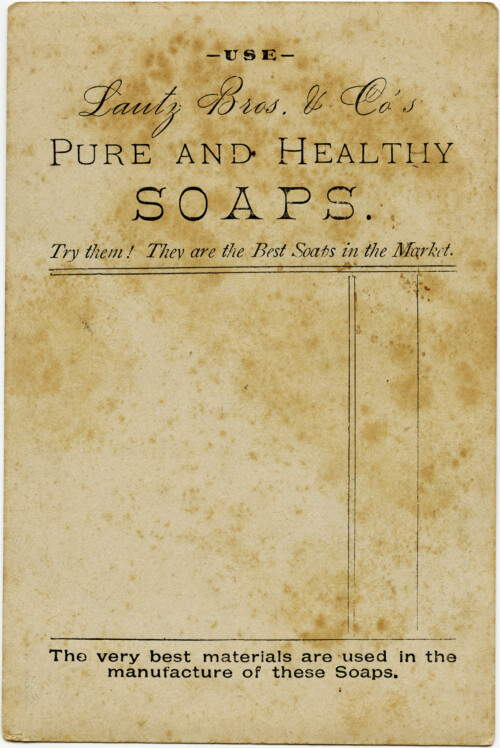 Click on images to enlarge.