Here is a vintage Tuck's birthday postcard with an image of flowering clover spilling out from a red basket that has been tipped over or placed on its side. There is a butterfly flying toward the flowers and a message on a card tucked in the clover that says Loving Birthday Greetings.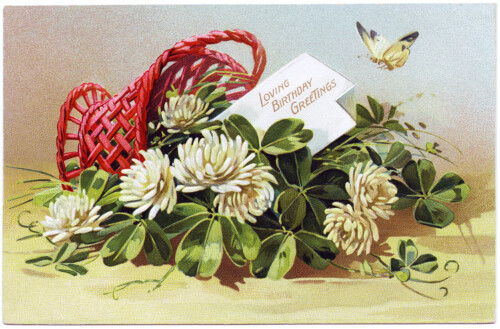 For added creative options, here is a version of the postcard with the writing removed.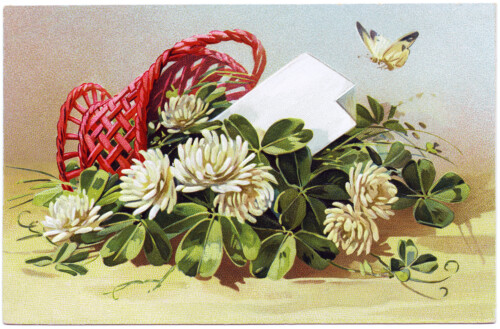 Click on images to enlarge.