This Victorian fashion plate features an illustration of two women dressed in beautiful fashions of the day.
The lady on the left is wearing a dark purple blouse with poufy upper sleeves. Her blouse is decorated with white lace and finished with a white lace collar, white lace edging on the sleeves, as well as white lace edging on the lower scalloped edge. Her purple blouse is paired with a floor length yellow skirt. She is wearing cream-colored gloves, a black hat with yellow edging, with decorations of purple bows, black leaves with pink flowers and a black plume.

The lady on the right is wearing a short black cape, with a tall black collar, and a pink neck scarf under. The cape is decorated in white lace, with a white ruffle running down the center front. There is a black bow on each shoulder. The sleeves of her blue-grey floor length dress are trimmed with white lace ruffles. The skirt of her dress is finished with black "v" shaped ribbons at the bottom edge. She is wearing black gloves and a green hat with black plumes. There are pink roses in her hair.
Below the illustration of the ladies of this Victorian fashion plate is the title "Street Toilettes".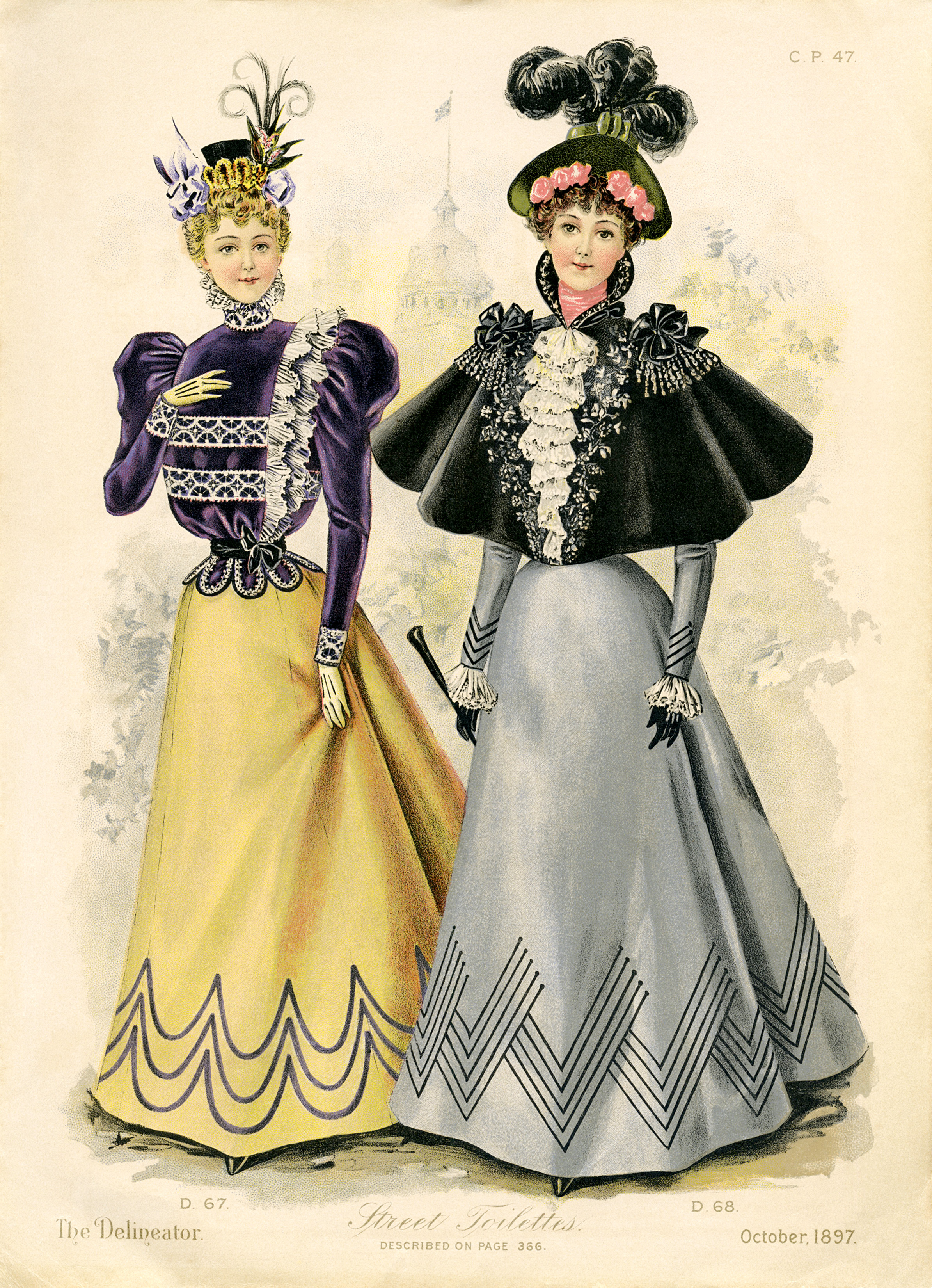 Here is the page from the magazine that includes the description of the Victorian fashion plate.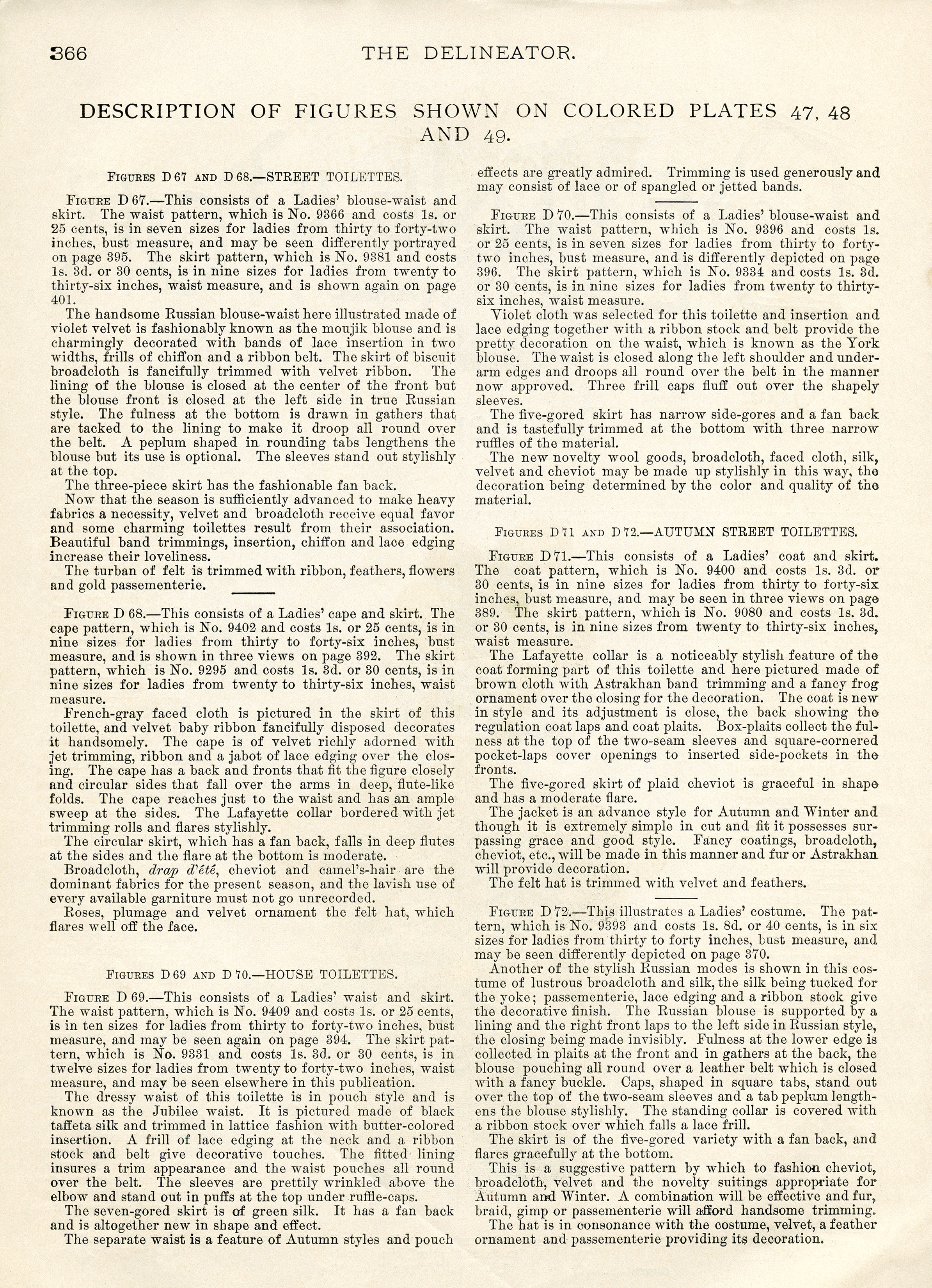 I scanned these pages from the October 1897 issue of The Delineator magazine.
Click on image to enlarge.
– – – – – – – – – – – – – – – – – – – – – – – – – – – – – – – – – – – – – – – – – – – – – – – – – – – –
New in my Etsy shop this week is a printable set of dilapidated ruins themed vintage style polaroid photos.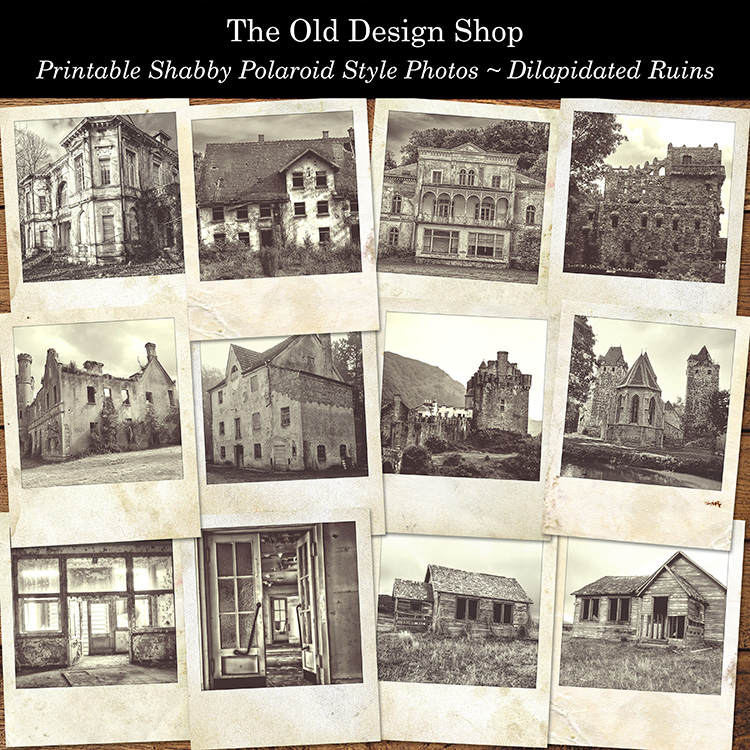 Preview image is linked to my Etsy shop.