Here is a printable clip art illustration of beautiful yellow roses. The illustration is titled Rose "Emilie Dupuy". It includes one large rose at the top and another smaller rose on the left. The roses are shown on a rose branch with several leaves. The background is gray in the upper left-hand corner, fading diagonally to a light cream color at the bottom right of the page.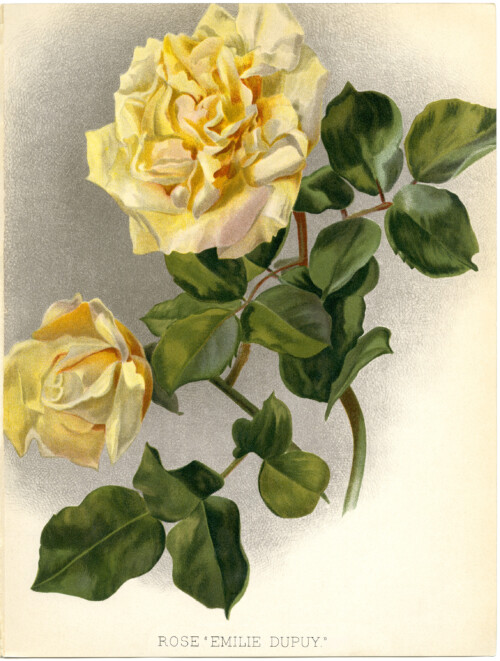 I scanned the original illustration of the yellow roses from the Illustrated Dictionary of Gardening – A Practical and Scientific Encyclopaedia of Horticulture, edited by George Nicholson, circa 1885. Click on image to enlarge.
New in my Etsy shop is a printable paper pack. I chose an assortment of 20 vintage papers, ledger pages, invoices, and illustrated antique book pages for the set.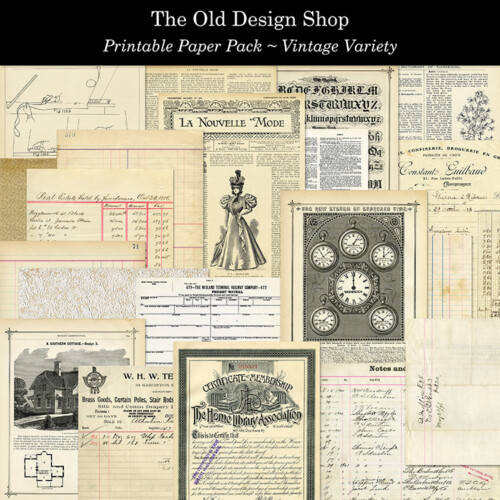 Preview image is linked to my shop.