These two shabby and aged antique cookbook pages feature old fashioned gingerbread recipes. Included on the pages are recipes for: Gingerbread Nuts, Gingerbread Pudding, Gingerbread Pudding (Another Method), Thick Gingerbread, and White Gingerbread. Recipes for Ginger Toffee, Ginger Water Ice, Ginger Wine, and Glazed Apples are also included on the two pages.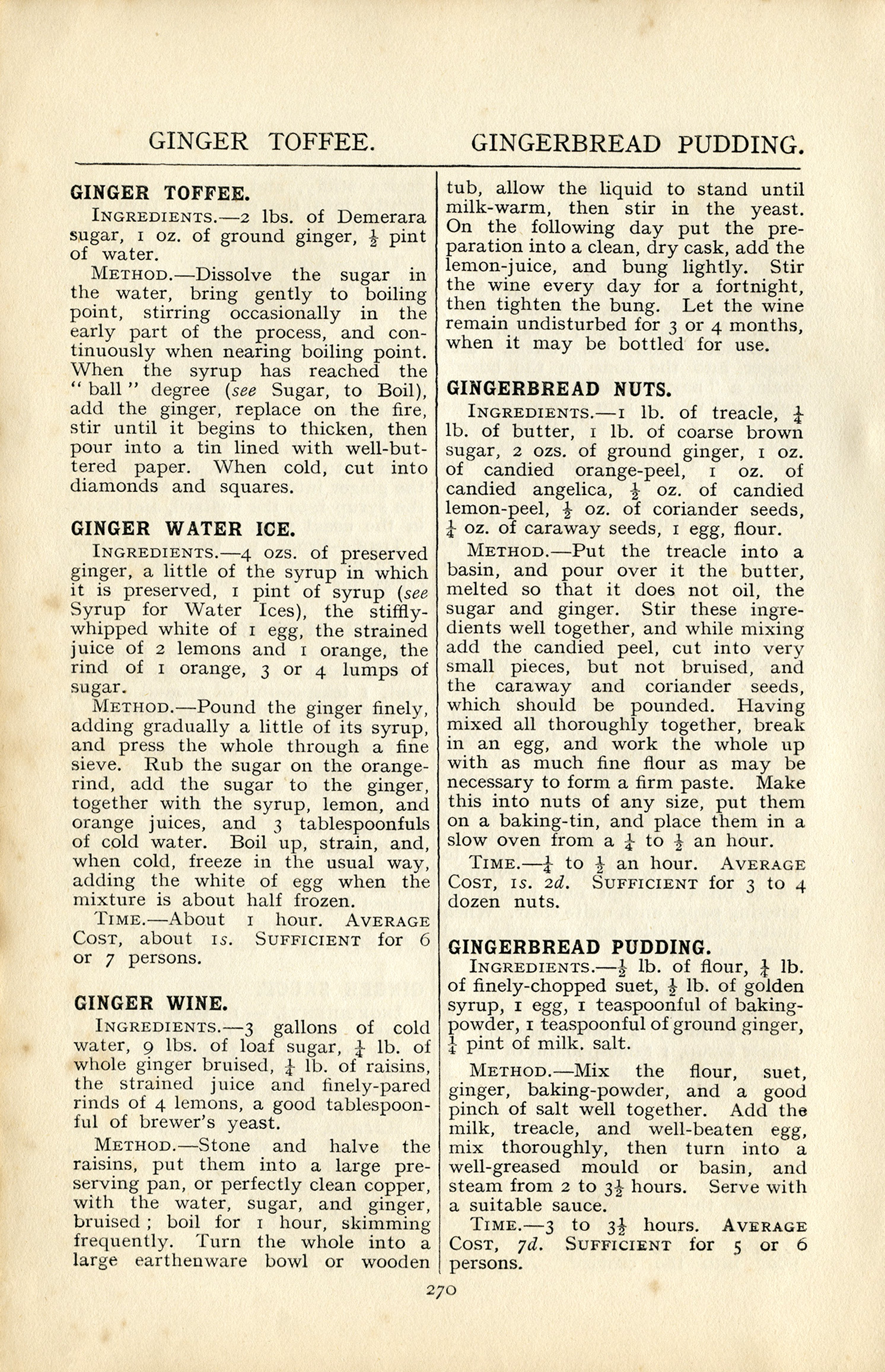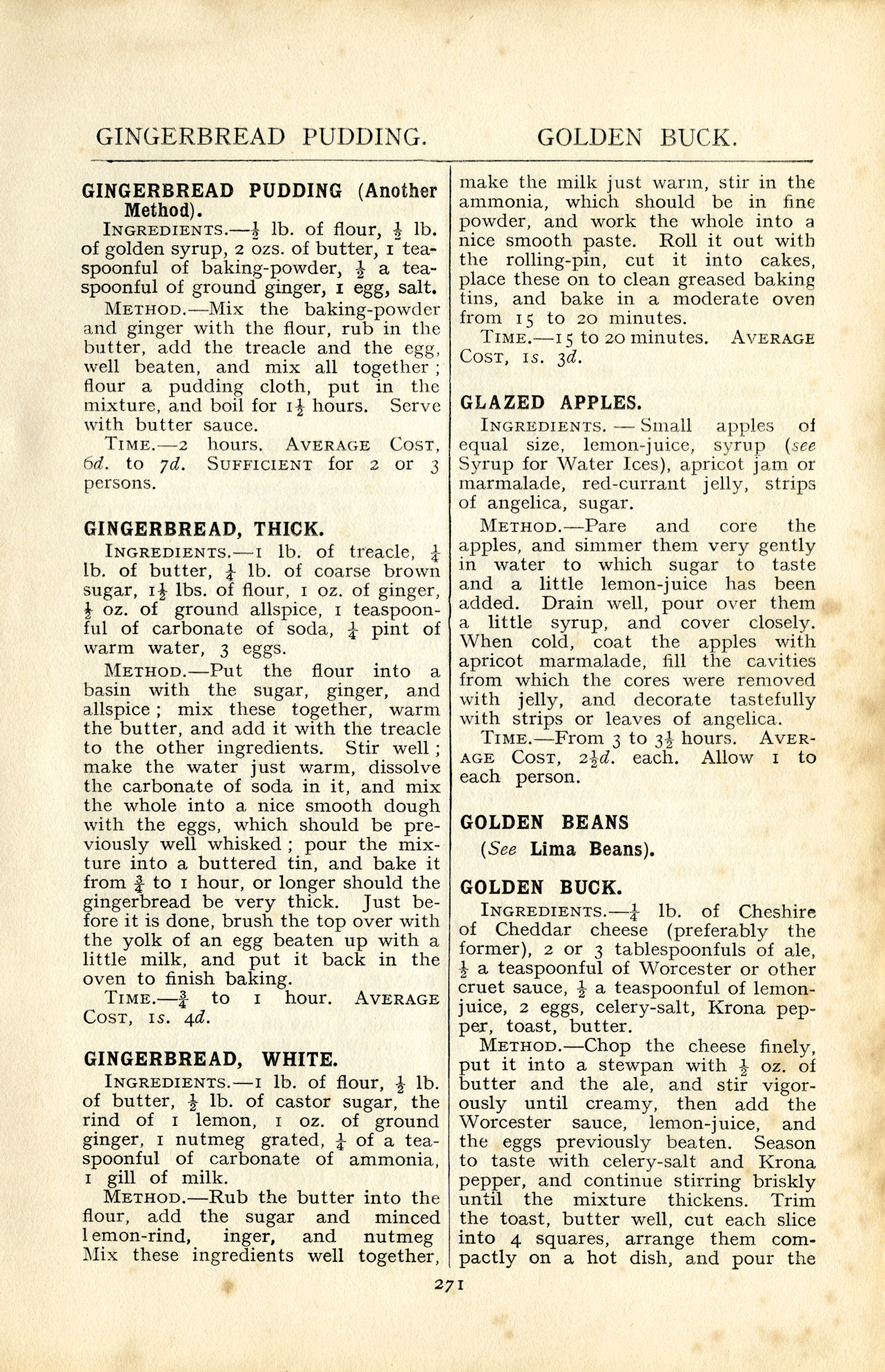 I scanned the original pages from Mrs. Beeton's All About Cookery New Edition. It was published circa 1906. 

I've shared several cookbook pages from Mrs. Beeton's cookbooks through the years. If you've ever wondered why my source references differ, it's because I own several of the antique cookbooks. I took a photo to show you my personal collection of Mrs. Beeton's cookbooks.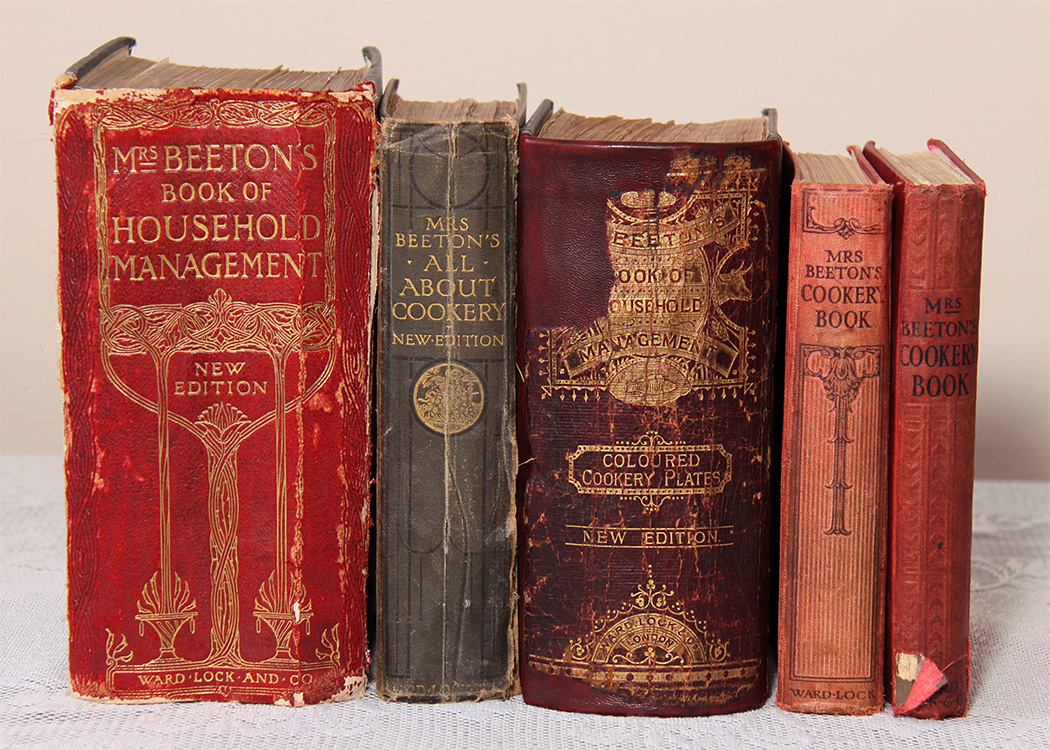 The old fashioned gingerbread recipes I'm sharing today and the Christmas Cake and Christmas Pudding recipes I shared last Friday are from the green (although the spine has faded to gray cookbook).