Here is a shabby and naturally yellowed antique cookbook title page.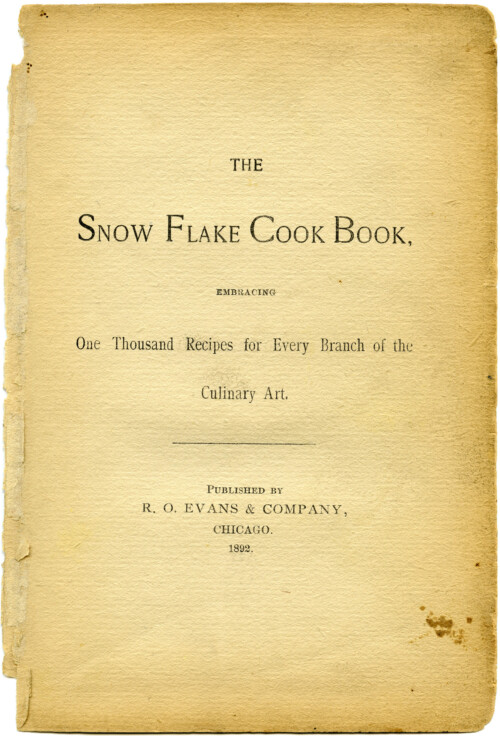 The writing on the page is:
The
Snow Flake Cook Book,
embracing
One Thousand Recipes for Every Branch of the
Culinary Art.
Published by
R. O. Evans & Company,
Chicago.
1892.
Here is a black and white clip art version of the page: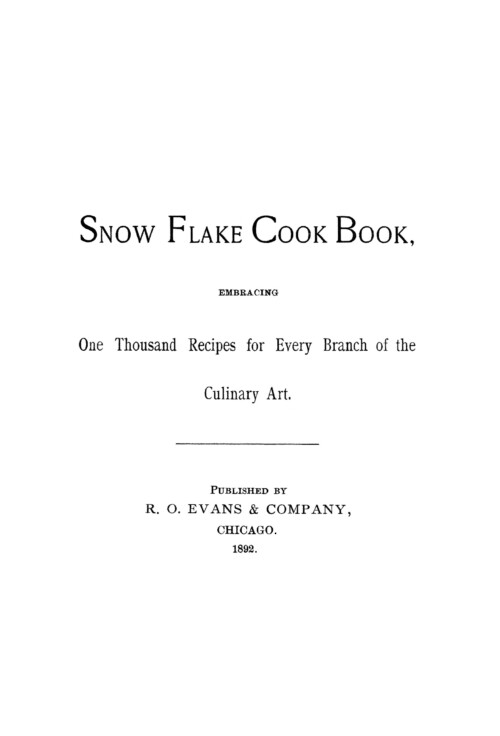 I printed the black and white version of this antique cookbook title page on coffee dyed paper to use for a vintage style cookbook/recipe themed traveler's notebook I made my daughter for Christmas.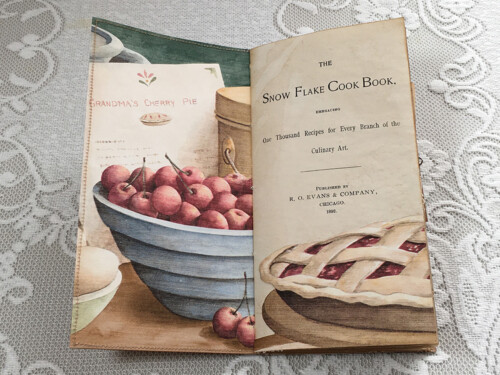 I've started posting flip throughs of my recent journals on my YouTube channel. The photo above is linked to the flip through of the journal I made for my daughter.