Merry Christmas everyone! I pray that your day will be filled with peace and love. ❤️
This vintage postcard features an illustration of a cozy home and a short verse titled The Season's Greetings.  The edge of the home, shown in the illustration, is nestled amongst trees and flowers and the sky is brilliant blue. The front gate is open, making one feel welcome to enter.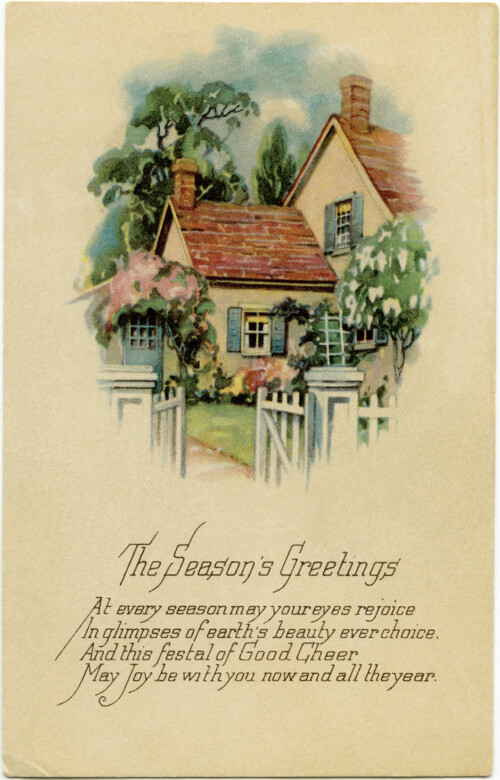 The verse on the card is:

The Season's Greetings
At every season may your eyes rejoice
In glimspes of earth's beauty ever choice.
And this festal of Good Cheer
May joy be with you now and all the year.

This season's greetings vintage postcard card is naturally yellowed with age.