This title page, from the January 1900 issue of The Delineator magazine features the title and date of the magazine and an illustration of a Victorian lady modelling a Ladies' Theatre Waist and skirt. She is also wearing a velvet hat decorated with plumes and roses. The lady is standing between two torches that are tied with swirling ribbons. A piece of the ribbon runs from each of the torches to an oval shaped, bead trimmed background behind the lady.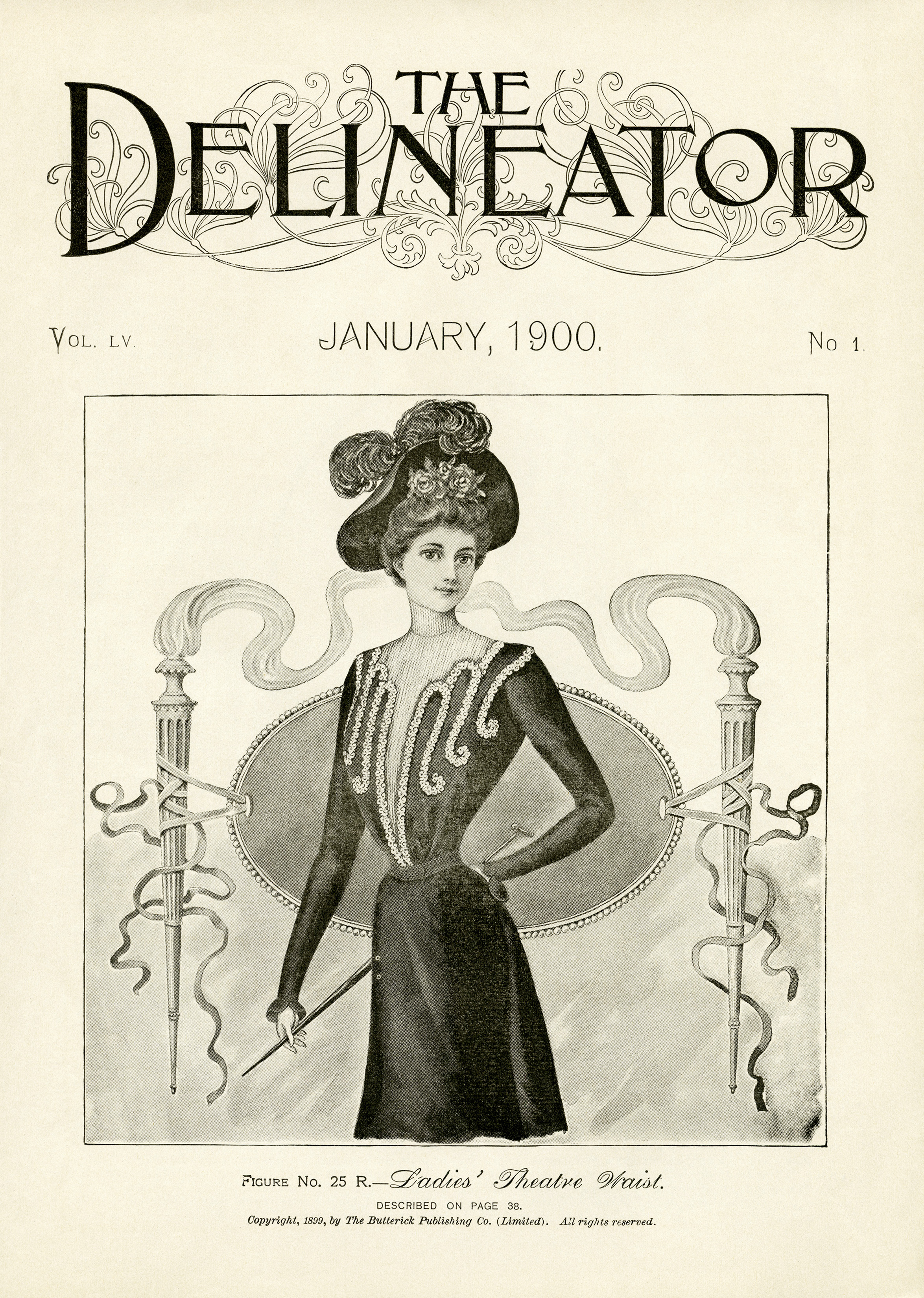 Here is page 38 of the magazine, which includes the description for the Ladies' Theatre Waist. The description includes information about the pattern that was required to sew the waist. It also includes suggestions for suitable fabric for the waist. The page also includes information and illustrations of other ladies' garments that were featured in the January 1900 issue of The Delineator magazine.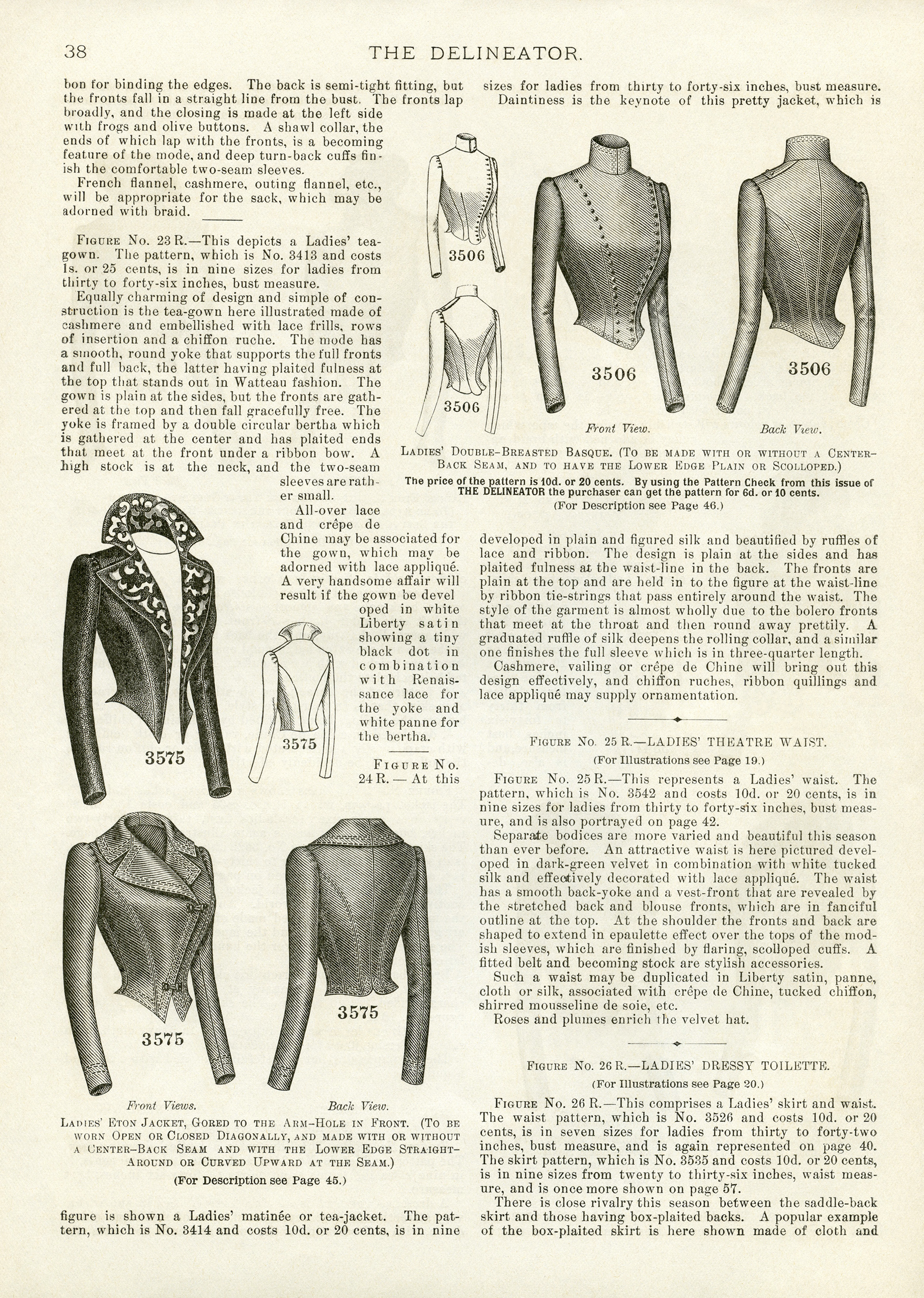 New in my Etsy shop this week is a second set of vintage feminine themed ephemera. Included in the set are nine printable pages as well as the 30 individual images.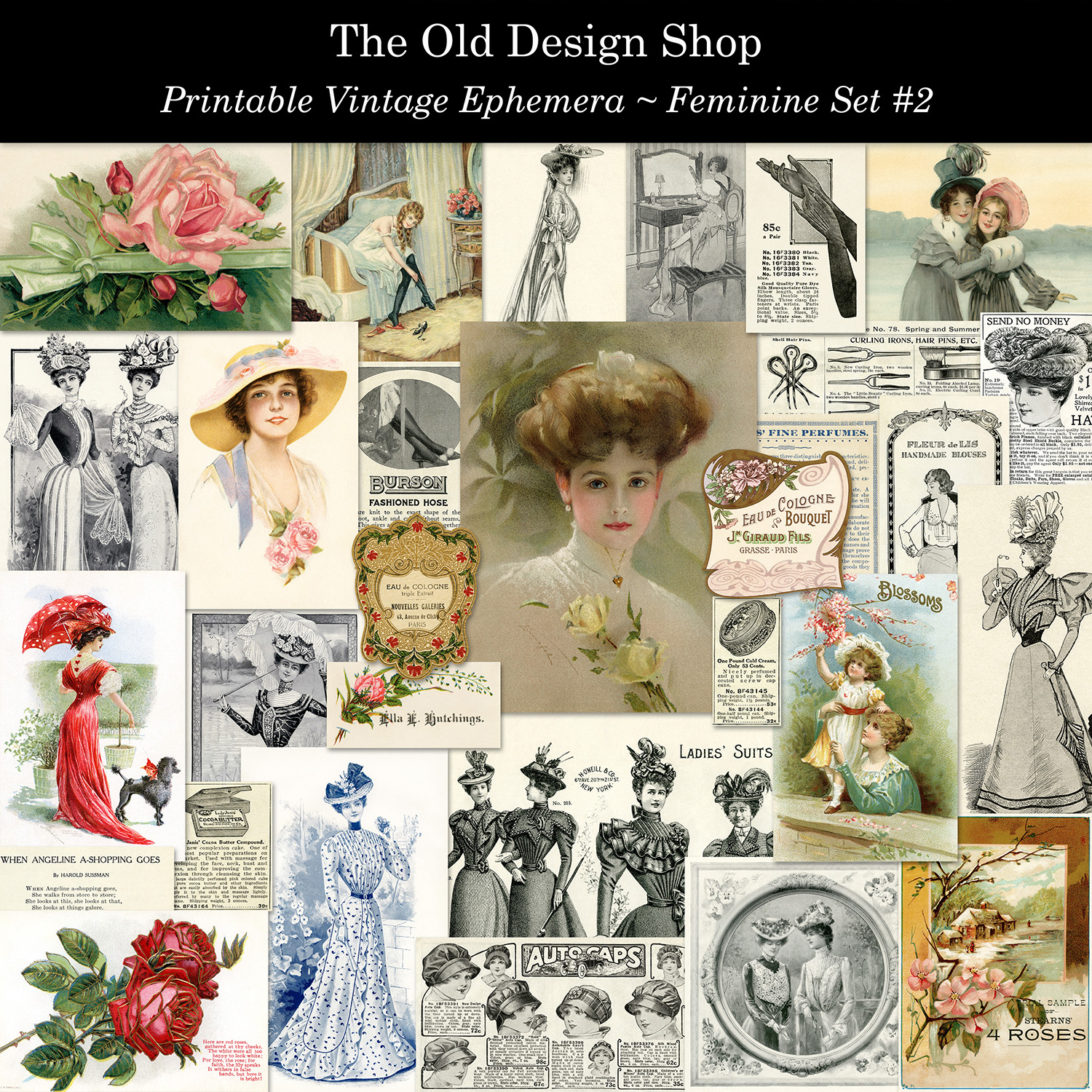 Preview is linked to my shop.