This vintage Thanksgiving postcard features an illustration of a table set for a special roast turkey dinner. Included on the table that has been covered with a linen tablecloth is: a roast turkey, slice of pie, bowl of fruit and small bowls of what may be cranberries and olives. A bottle of wine and jug of juice are set out on the table as well. A blue vase filled with pink flowers decorates the table setting.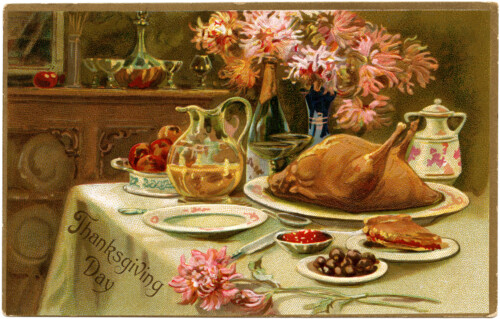 The message on the card is: Thanksgiving Day.
Click on image to enlarge.