Wishing my fellow Canadians a very Happy Thanksgiving Day today!
This lovely vintage Thanksgiving postcard features an illustration of a roasted turkey on a platter. The turkey is decorated with a fan of feathers and a bouquet of pink flowers behind. A vase of fall greenery, a bun wrapped in a napkin, a place setting of cutlery and three wine glasses are set on the table around the turkey. The message on the postcard is: Thanksgiving day and the signature of the artist: R. J. Wealthy, is on the lower right of the postcard.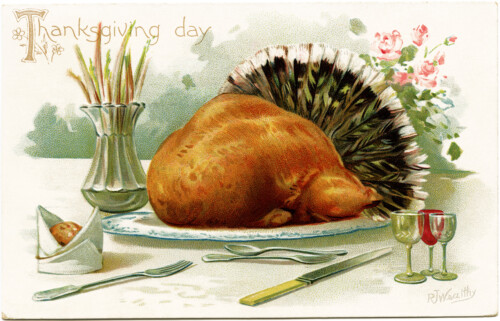 Click on image to enlarge.