"Don't be a "Rough Rider" in your own vehicle" is the catchphrase in this fun vintage magazine advertisement by the Kelly-Springfield Tire company. The ad features an illustration of three calm and relaxed people riding in a carriage that is being pulled by horses running at high speed.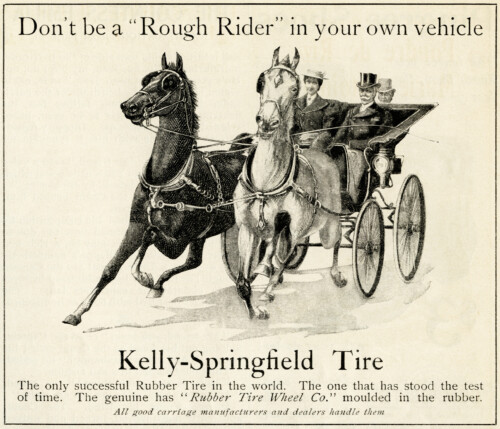 I scanned the original ad from the May 1899 issue of The Ladies' Home Journal. Click on image to enlarge
As an aside, I find it rather fascinating that, in 2017, we still measure the maximum performance of a vehicle's engine by units of horsepower.