This vintage magazine advertisement for Les Parisiennes Fashion Plates features two lovely illustrations of ladies modelling the latest in spring and summer suits for 1912. The ad claims that Les Parisiennes Fashion Plates were "recognized the world over as the supreme authority on correct tailor-made styles".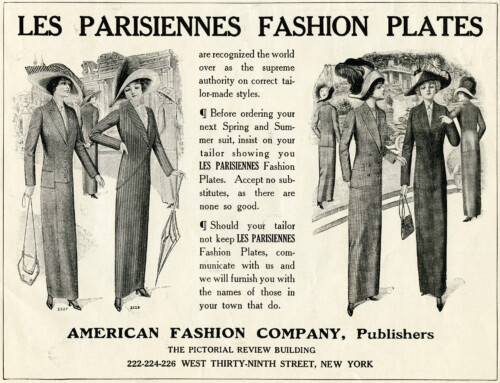 Here are black and white clip art versions of the illustrations from the ad.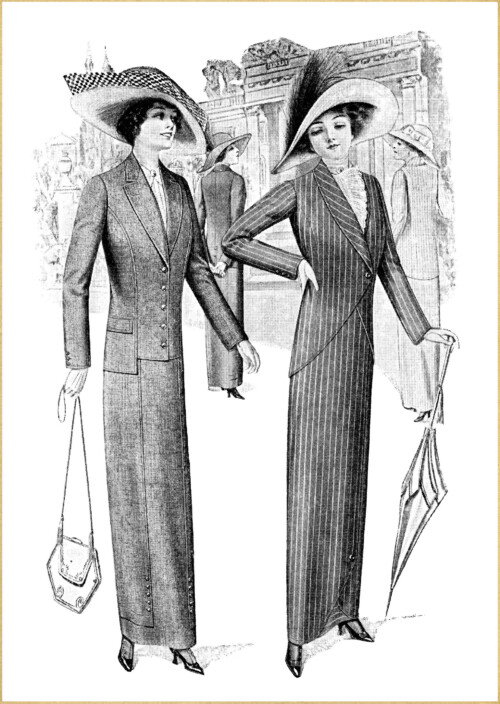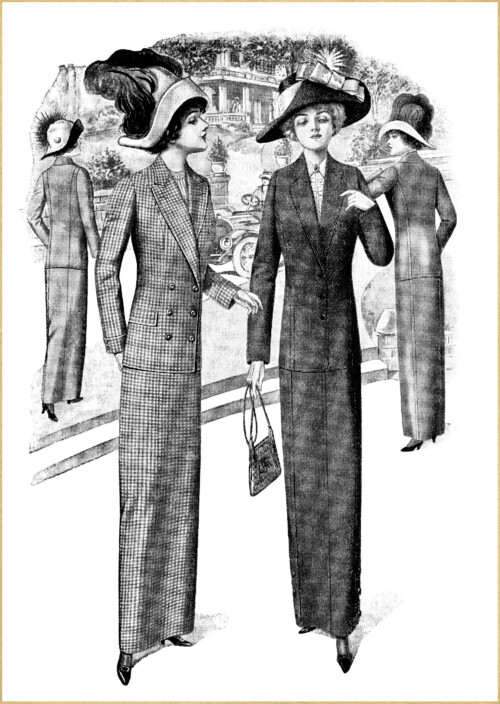 Click on images to enlarge.
The ad is from the February 1912 issue of the Pictorial Review magazine.