A Cup of Tea, by E. L. Sylvester, is a sweet vintage poem about five girls serving tea. The girls are named: Phoebe, Dolly, Rhoda, Polly, and the youngest is simply referred to as Baby. Phoebe is bringing the teapot filled with tea, Dolly is carrying a pitcher of cream, Rhoda has the cups, Polly brings the spoons and Baby is bringing the sugar.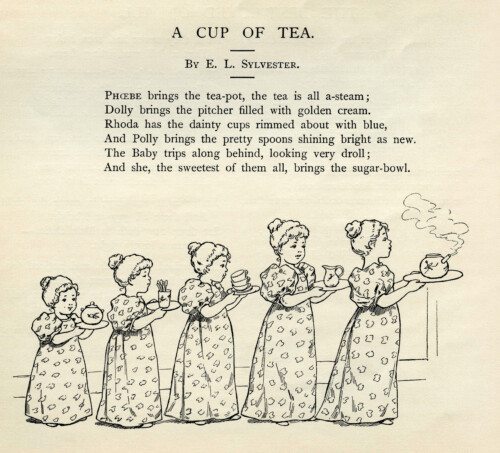 Here is a black and white version of the illustration.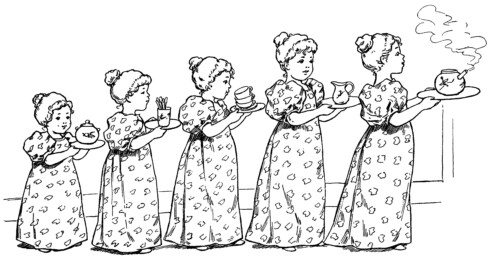 I scanned the original poem from the December 1893 issue of St. Nicholas magazine.
Click on images to enlarge.