In an attempt to be helpful to her mother, this young Victorian girl is removing all the pages from a calendar on the wall. The calendar was placed too high for the girl to reach from the floor but she has moved a chair over to the wall which makes her just tall enough to reach the pages of the calendar. The girl has already removed several pages which are strewn about the floor at the base of her chair. In a child-like accent, a message written below the image reads, "I'll dess pull 'em all yight off so poor mamma won't have to do it eve'y day."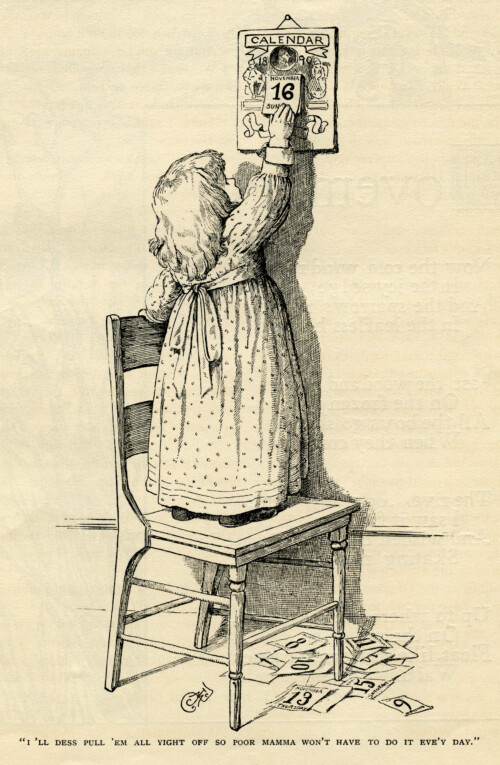 Here is a black and white version of the illustration. I scanned the original image from the November 1890 issue of St. Nicholas magazine.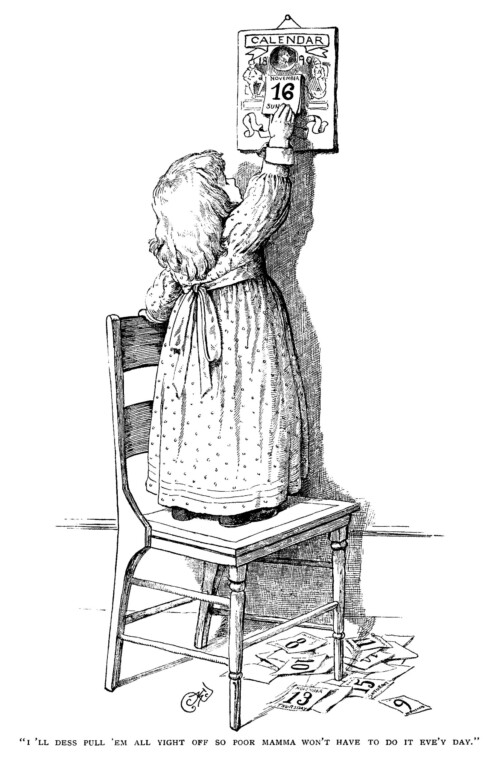 Click on images to enlarge.