This beautiful illustration features two Victorian ladies modelling floor length dresses covered by long winter coats, which are referred to as Ladies' Street Toilettes. The woman on the right is holding a furry muff and both ladies are wearing lovely hats.
Here is a black and white version.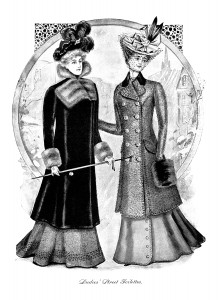 The image is from the January 1900 issue of The Delineator magazine.
Click on images to enlarge.