This printable book page includes a definition and illustration of Mirabilis Jalapa. The Mirabilis Jalapa is also known as the marvel of peru or the four o"clock flower. The illustration includes several flowers in full bloom, many buds, and plenty of leaves growing on the branches.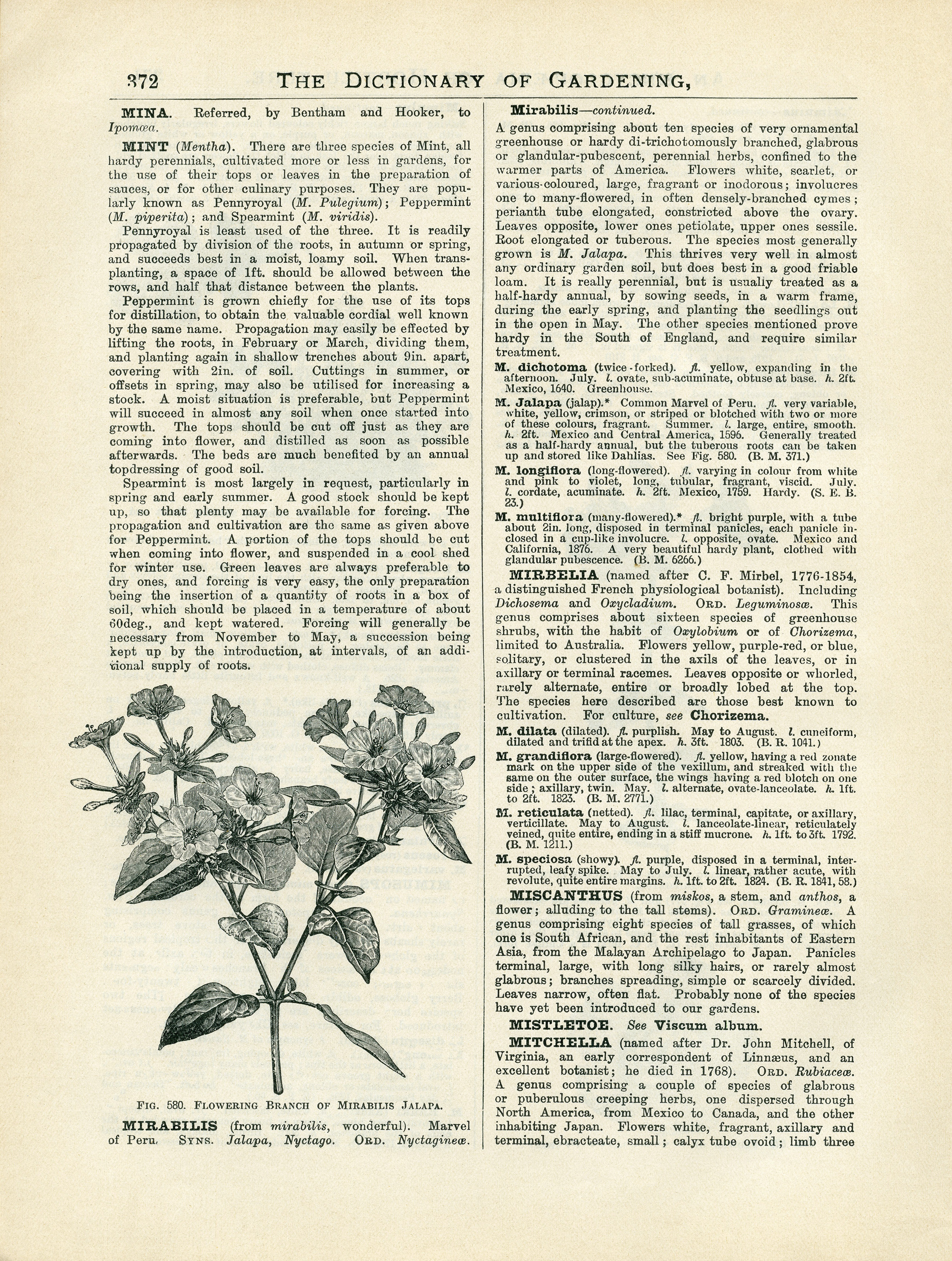 MIRABILIS (from mirabilis, wonderful). Marvel of Peru. Syns. Jalapa, Nyctago. Ord. Nyctagineae. A genus comprising about ten species of very ornamental greenhouse or hardy di-trichotomously branched, glabrous or glandular-pubescent, perennial herbs, confined to the warmer parts of America. Flowers white, scarlet, or various-coloured, large, fragrant or inodorous; involucres one to many-flowered, in often densely-branched cymes; perianth tube elongated, constricted above the ovary. Leaves opposite, lower ones petiolate, upper ones sessile. Root elongated or tuberous. The species most generally grown is M. Jalapa. This thrives very well in almost any ordinary garden soil, but does best in a good friable loam. It is really perennial, but is usually treated as a half-hardy annual, by sowing seeds, in a warm frame, during the early spring, and planting the seedlings out in the open in May. The other species mentioned prove hardy in the South of England, and require similar treatment.
M. Jalapa (jalap)* Common Marvel of Peru. fl. very variable, white, yellow, crimson, or striped or blotched with two or more of these colours, fragrant. Summer. l. large, entire, smooth. h. 2 ft. Mexico and Central America, 1596. Generally treated as a half-hardy annual, but the tuberous roots can be taken up and stored like Dahlias. See Fig. 580. (B. M. 371.)
Here is a black and white clip art version of the Mirabilis Jalapa illustration.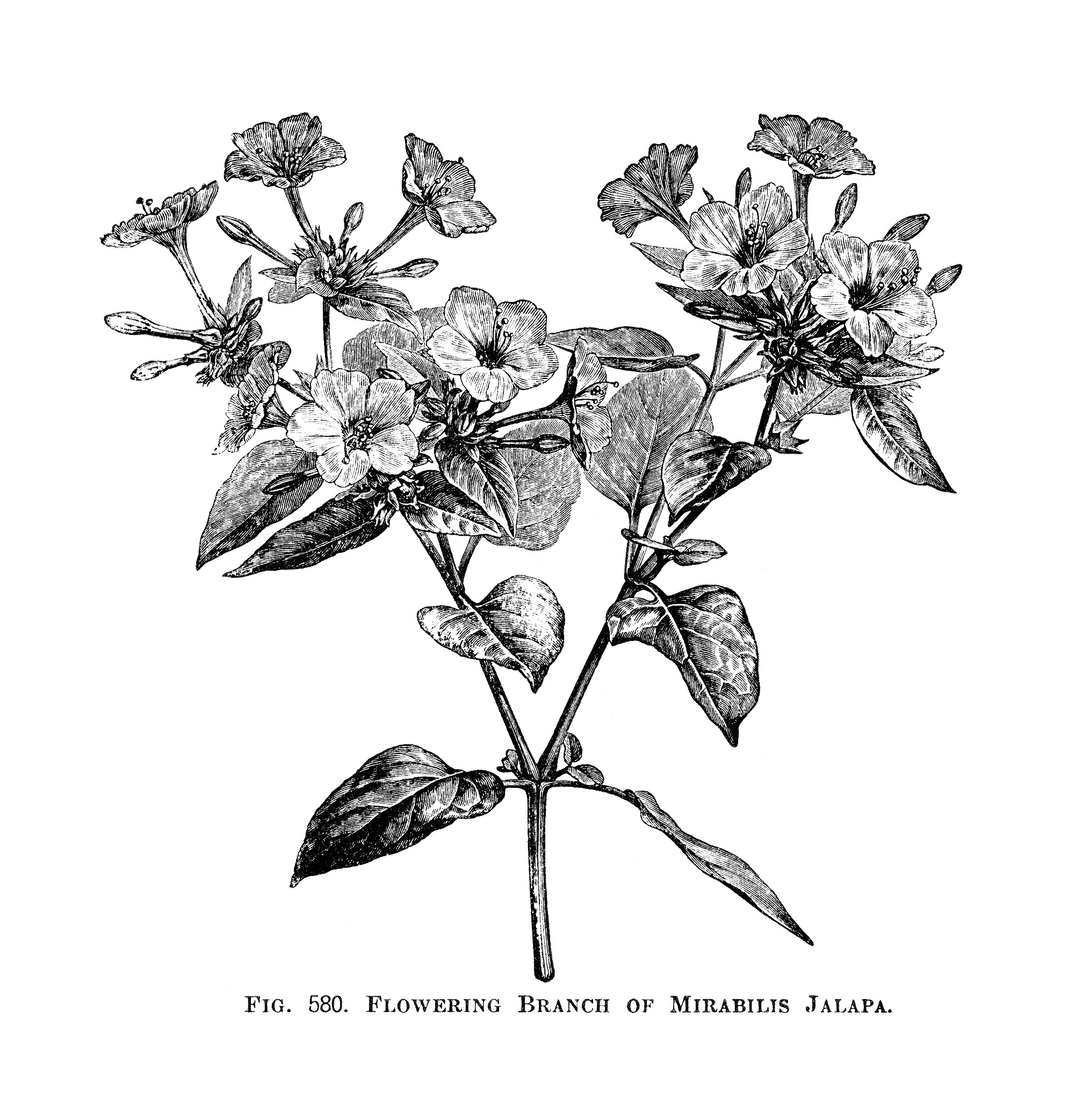 I scanned the original book page from the Illustrated Dictionary of Gardening – A Practical and Scientific Encyclopaedia of Horticulture, edited by George Nicholson, circa 1885.
Click on images to enlarge.