Here is a wonderful vintage illustration of a Mallard duck standing on a rock at water's edge.
Here is a black and white clip art version.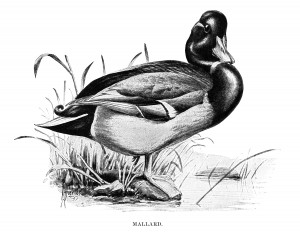 I scanned the original page from Birdcraft by Mabel Osgood Wright, 1897. The artwork is by Louis Agassiz Fuertes.
Click on images to enlarge.