Here is a Victorian ladies' dress.  The illustration shows the outfit being worn for graduation. The lady in the image is wearing a hat and carrying a rolled up diploma in her left hand.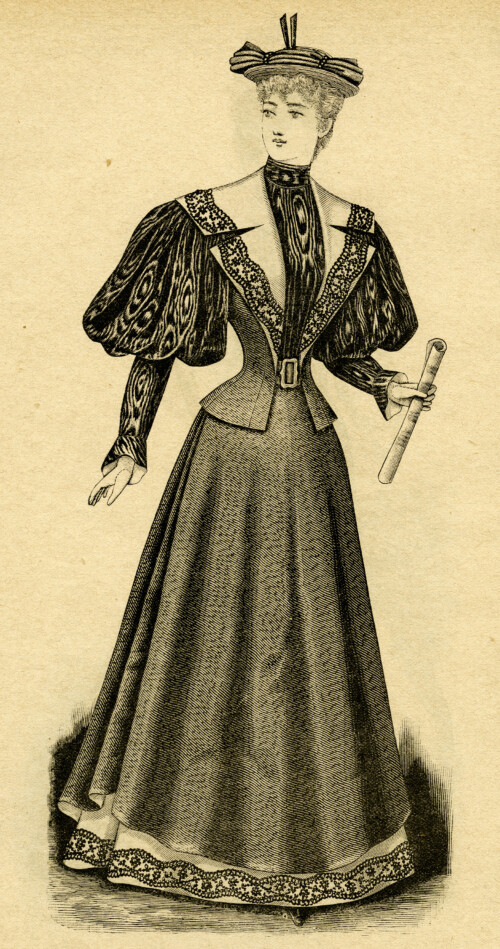 Here is a black and white clip art version.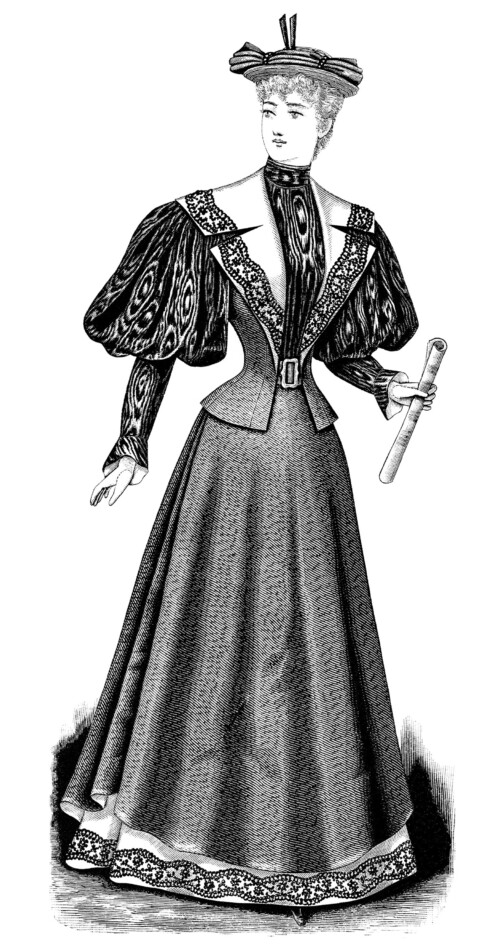 My original scan is from the April 1894 issue The Delineator magazine.
Click on image to enlarge.