Here is an illustration of a Victorian lady modelling a Ladies' Promenade Toilette which consists of a Ladies' Double-Breasted Ripple Basque and a Circular Skirt. The outfit is floor length, with a full skirt, high neckline and large poufy sleeves. She is also wearing a lovely hat. The lady is carrying an umbrella in her right hand and holding a small wallet or perhaps a Victorian card holder in her left hand. The illustration is from the January 1896 issue of The Delineator magazine.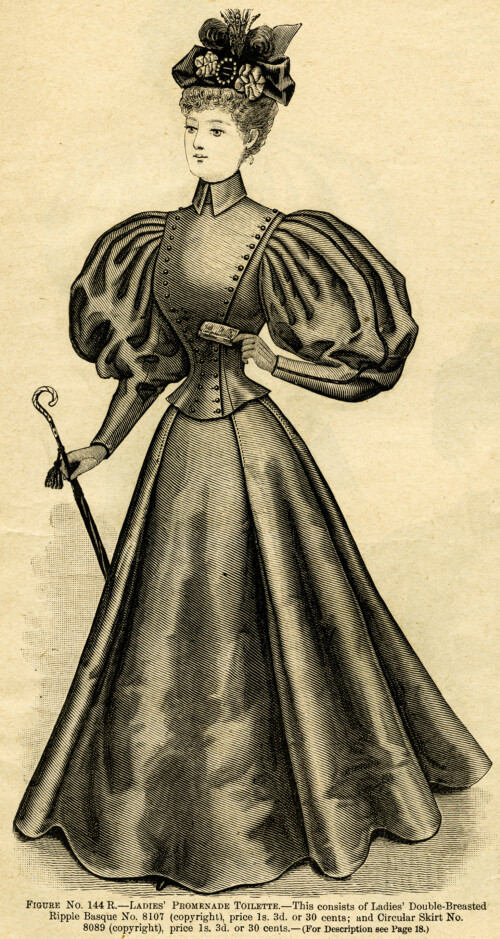 Here is a black and white clip art version of the image.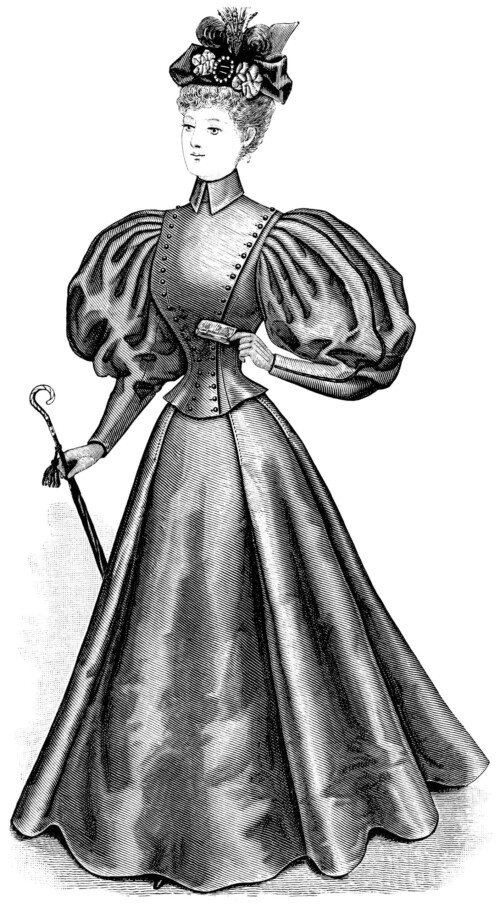 Click on images to enlarge.