This vintage clip art image features a Victorian lady wearing an elegant Ladies' Costume. She is holding opera glasses in one hand and a program in the other. The lovely hat she is wearing is trimmed with ribbons and flowers.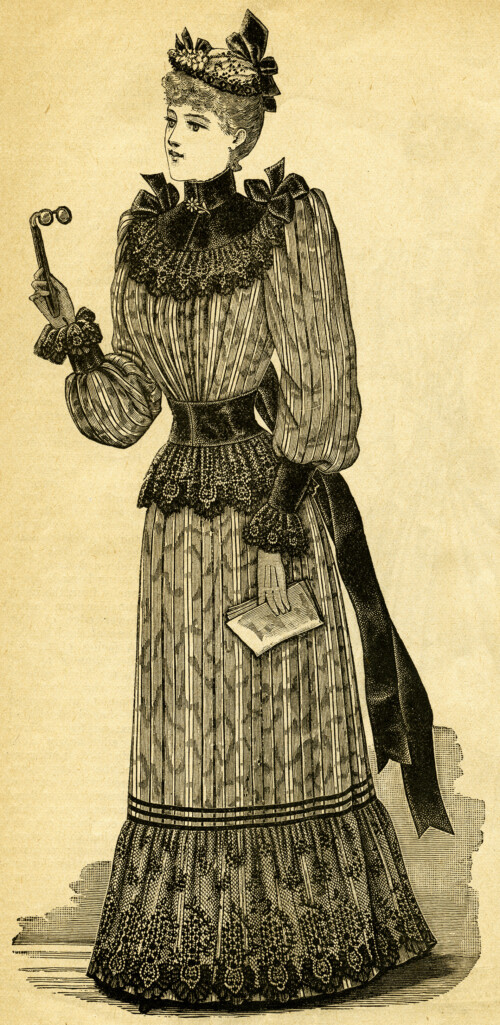 Here is a black and white clip art version of the Victorian lady.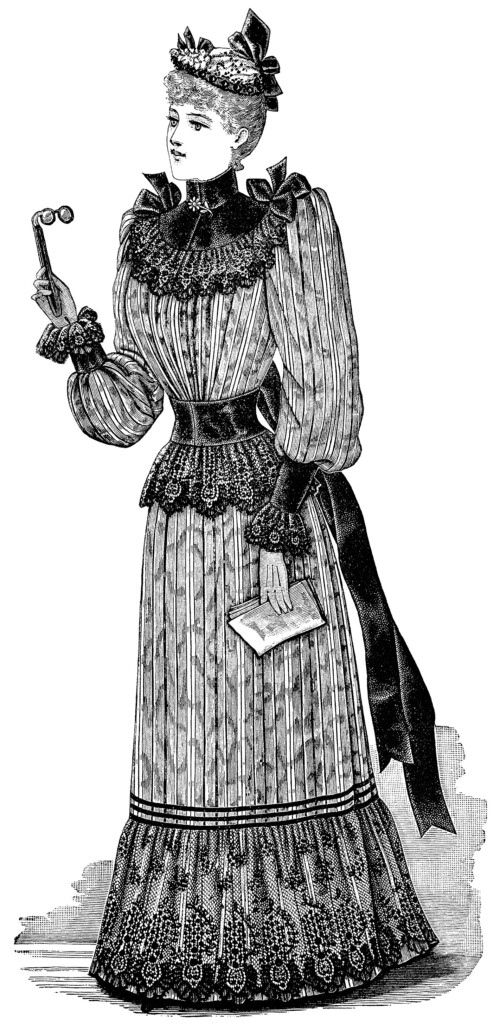 I scanned the image from the April 1892 issue of The Delineator magazine.
Click on images to enlarge.