Here is shabby and aged vintage advertisement for a pamphlet on weddings and wedding anniversaries that was published by The Butterick Publishing Co. The ad also promotes a small bridal plate.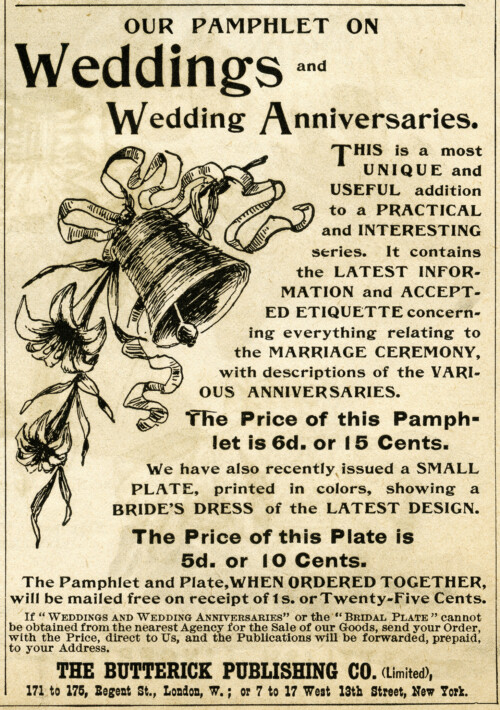 ere is a black and white clip art version of the lovely image from the advertisement. It includes a cluster of: wedding bell, swirled ribbon and flowers.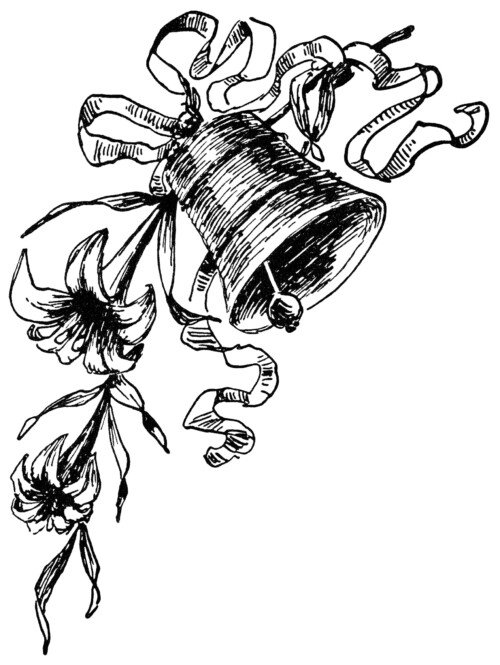 I scanned the ad from the March 1895 issue of The Delineator magazine.
Click on images to enlarge.