This old magazine advertisement features a Yost No. 4 Typewriter. The ad states that the Yost typewriter has recently had many improvements put on it which add to its convenience and capacity. The improvements include: better paper feed, an adjustable paper guide and improved line lock.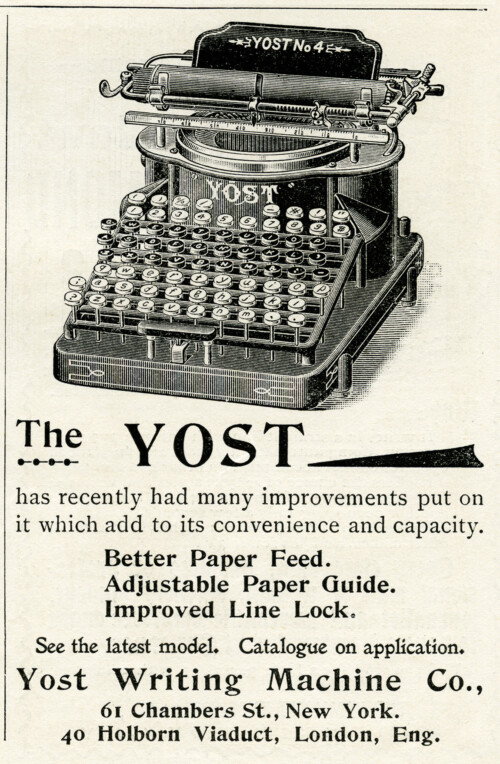 Here is a black and white clip art version of the typewriter from the ad.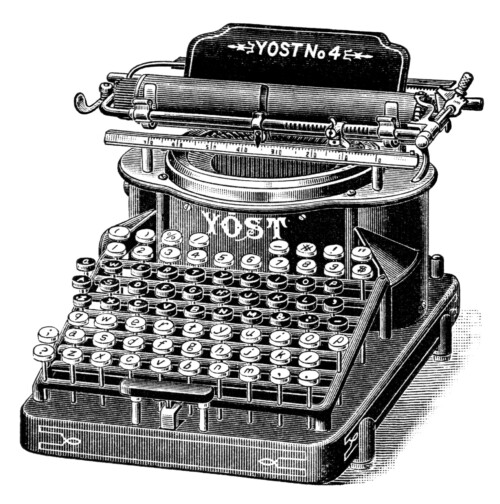 The advertisement is from the Christmas 1896 issue of Harper's New Monthly magazine.
Click on images to enlarge.