This vintage magazine advertisement for Whittemore's Shoe Polishes includes an illustration of three of the company's shoe polishes in boxes. Two of the boxes have the fronts partially torn away, revealing the old fashioned bottles inside. The prices of shoe polishes in this ad were 10 cents and 25 cents.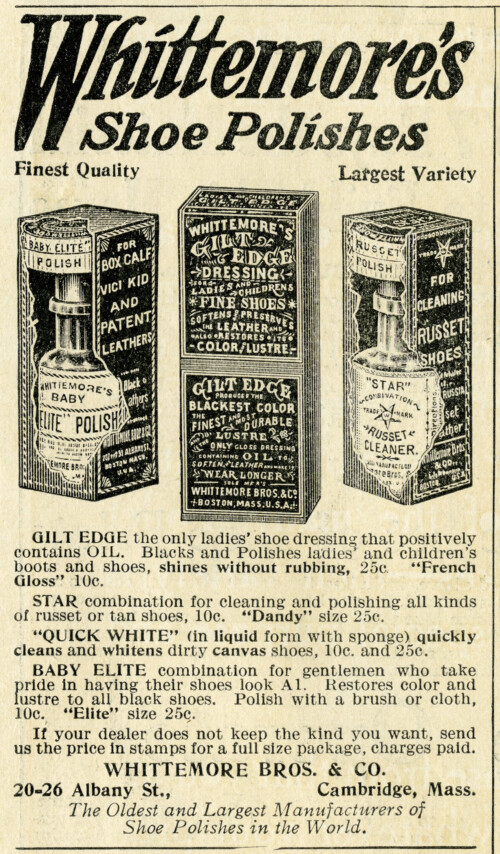 Here is a black and white clip art version of the illustration from the ad.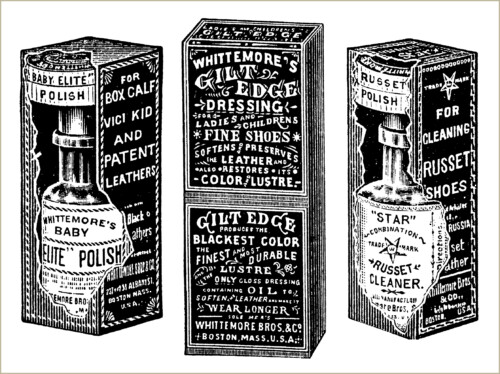 I scanned the original advertisement from the April 1912 issue of the Pictorial Review magazine.