Here is a fun vintage catalogue listing for a Fre-Zee-Zee ice-cream maker. The description in the listing claims this freezer is easy to operate, easy to clean, freezes quickly, makes smooth delicious ice-cream and uses as little ice as any freezer made. The ad is from the 1916 Sears Roebuck and Co. winter catalogue.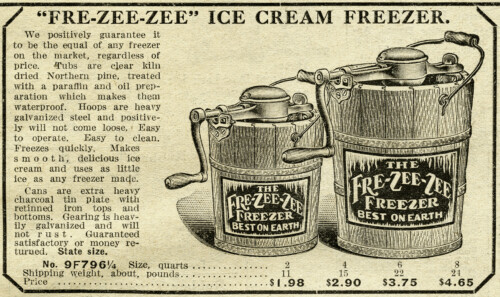 And a black and white clip art version of the image from the ad.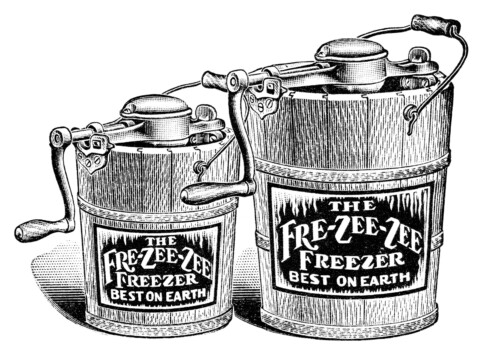 Click on images to enlarge.