This shabby page, from a vintage school reader, includes an image of a boy talking to a robin in a tree. The boy wants the robin to play with him. Mr. Robin cannot play because he has three baby robins in the nest to help take care of.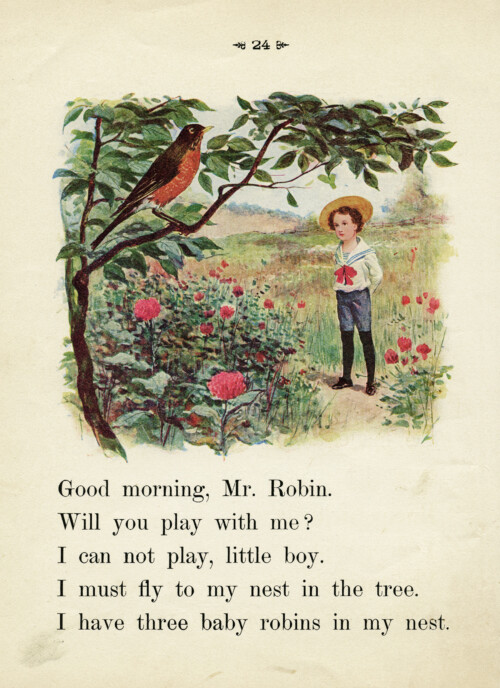 I scanned the page from Child Life, A First Reader, by Etta Austin Blaisdell and Mary Frances Blaisdell, 1902.
Click on image to enlarge.