This old magazine page offers suggestions for patterns, fabrics and pairings of skirts and overblouses to be used to create beautiful bridal wear for Easter brides in 1914. The page also includes a few small sketches of skirts and blouses and a large, gorgeous illustration of three vintage brides. 
Here is a black and white clip art version of the brides.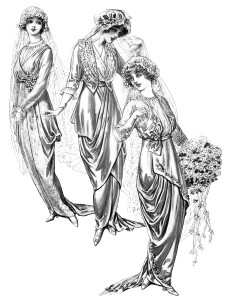 The page is from the April 1914 issue of The Delineator magazine. Click on images to enlarge.