Here is a beautiful clip art image of a Victorian bride wearing an elegant, lacy, ruffled dress, a long luxurious veil that partially covers her face and beautiful jewelry to suit the occasion. The bride is looking down and reaching out to turn the page of a book.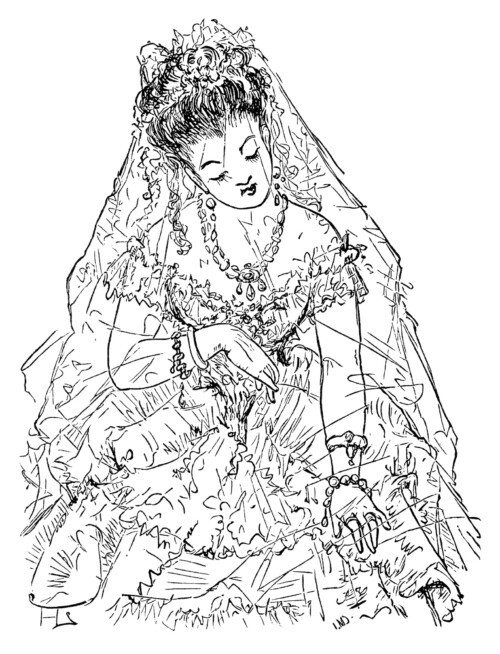 The image is from Hill's Manual of Social and Business Forms, by Thos. E. Hill, 1886.
Click on image to enlarge.