Here is a beautifully ornate antique form of family record. The page includes a section to register family names, births and deaths and another section to register marriages including the names of bride and groom, by whom solemnized and names of witnesses.
Here is a blank version of the aged page.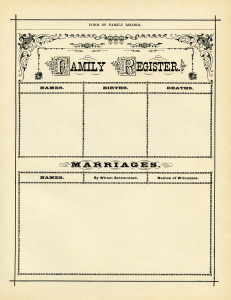 And a black and white version of the blank page.
I scanned the original page from Hill's Manual of Social and Business Forms, by Thos. E. Hill, 1886. Click on images to enlarge.