Here are two printable antique book pages that include ornamental design features. The first page features the title Practical and Ornamental Penmanship in elegant Victorian calligraphic typography, framed by several intricate ornamental designs. There is a detailed article about penmanship on the page.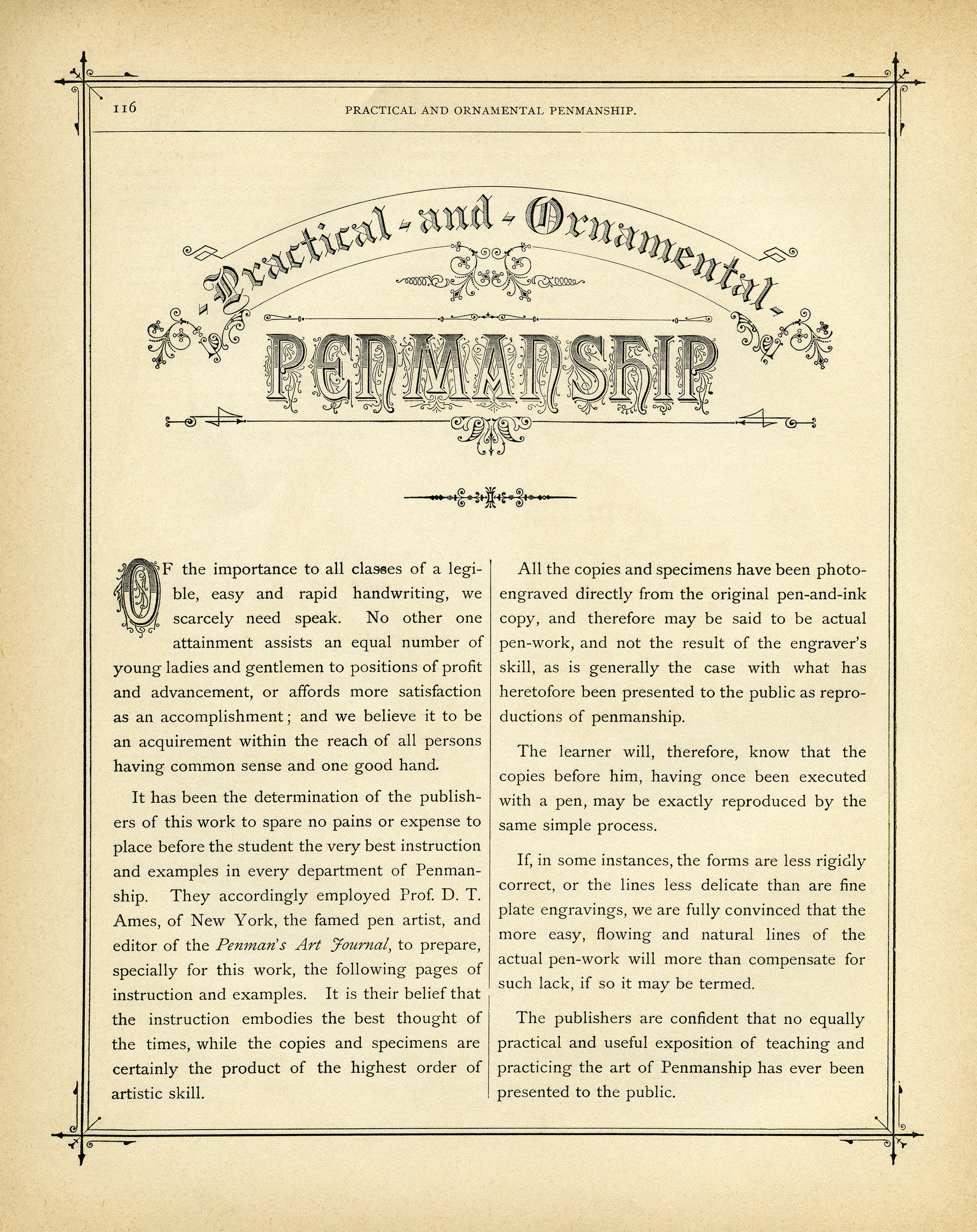 Here is a black and white clip art version of the beautiful ornamental penmanship title.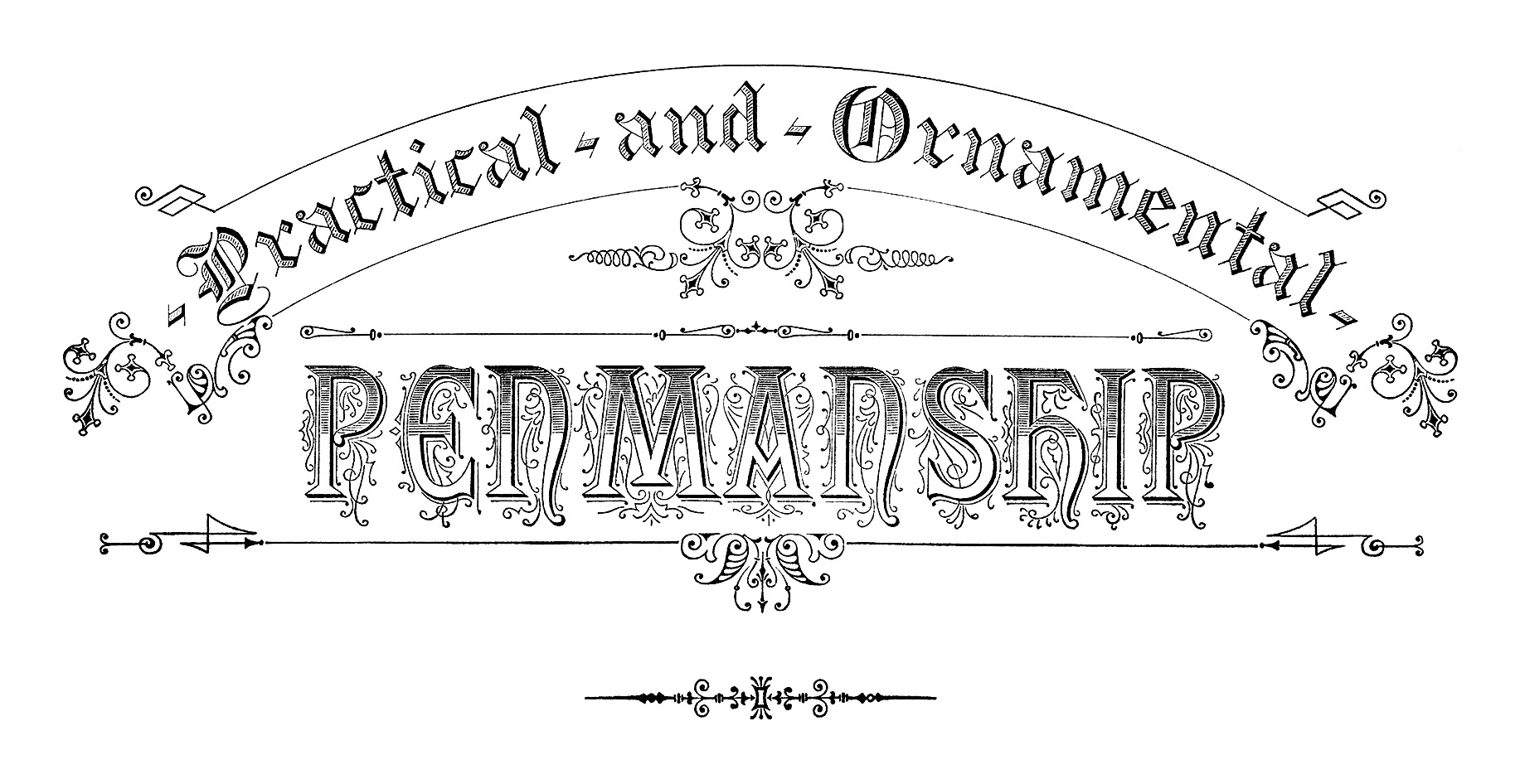 The second of the antique book pages is titled A Calendar for the Century.  Although I personally don't understand how to decipher the chart, I think the page, with all the numbers and the design included on it, is interesting. There is a beautiful ornamental design at the bottom of the page. The center of the design illustrates a tied scroll and an hourglass resting on a book. The illustration is surrounded by ornamental swirls and is framed within a stamp-shaped design. The stamp frame has more delicate, swirling ornamental designs illustrated to the left and right.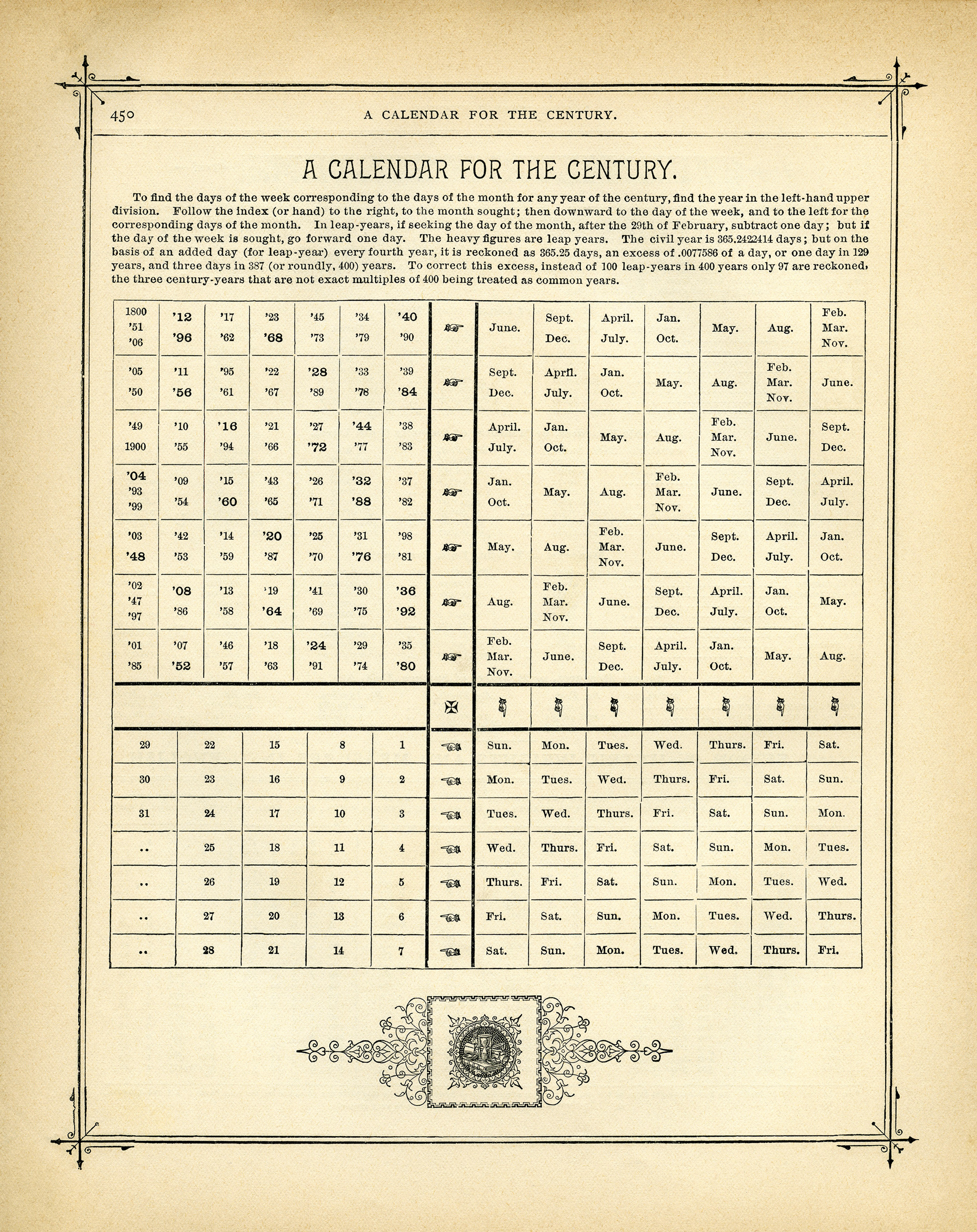 Here is a black and white clip art version of the ornamental design from the page.

I scanned the original pages from a book titled The Home Library of Useful Knowledge by R. S. Peale. The book was published in 1887.
Click on images to enlarge.
– – – – – – – – – – – – – – – – – – – – – – – – – – – – – – – – – – – – – – – – – – – – – – – – – – – – –
New in my Etsy shop is a collaged taped ephemera paper pack in neutral tones: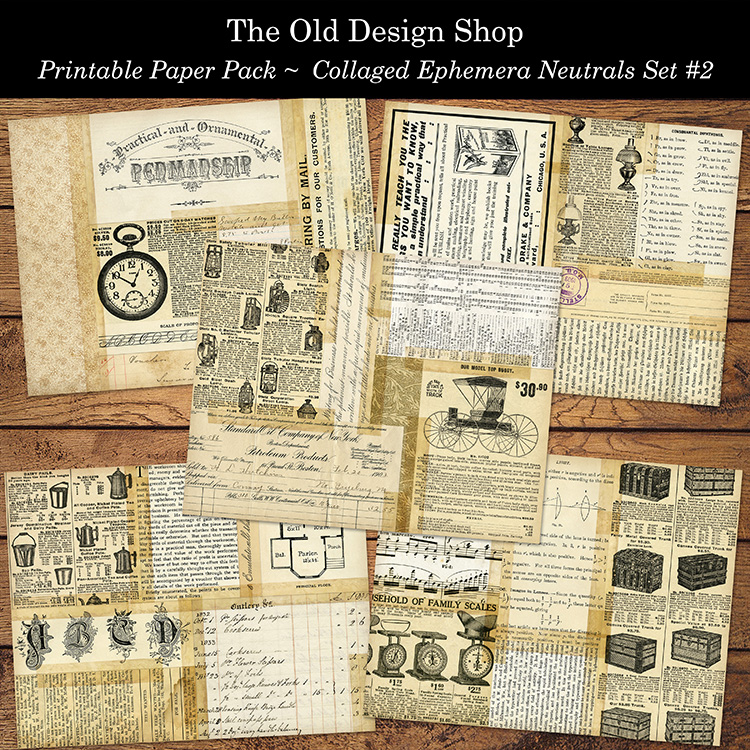 Preview image is linked to my Etsy shop.