BLUE SHOES
LITTLE Blue Shoes
Mustn't go
Very far alone, you know.
Else she'll fall down,
Or, lose her way;
Fancy – what
Would mamma say?
Better put her little hand
Under sister's wise command.
When she's a little older grown
Blue Shoes may go quite alone.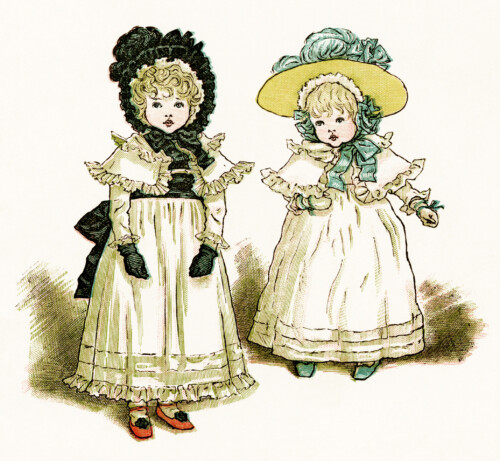 This vintage storybook image and poem, Blue Shoes, is from Marigold Garden by Kate Greenaway, circa 1892.
Click on image to enlarge.